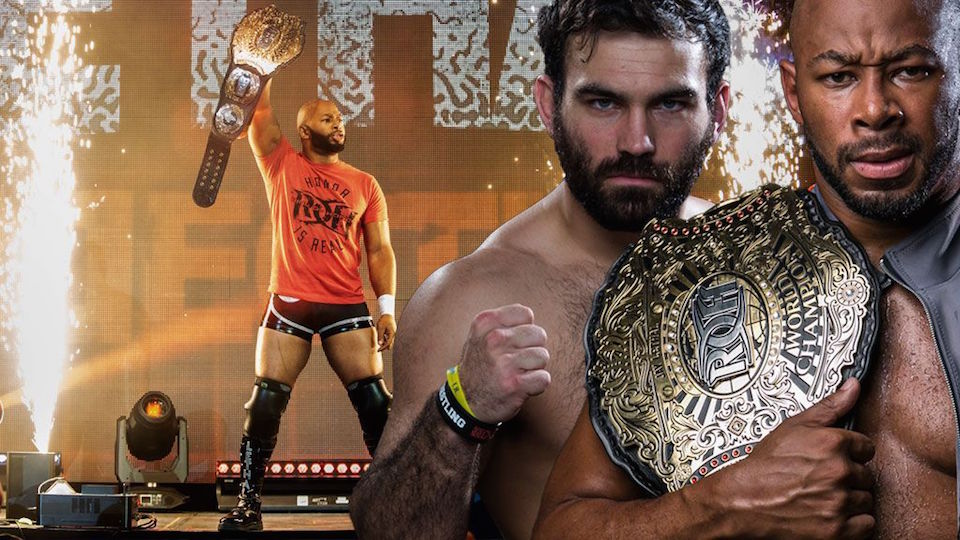 Ring of Honor announced via their Twitter account last night that current ROH World Champion Jay Lethal will defend his title in Israel on April 21 this year. The prestigious championship has been defended all over the world but this will be the first time it makes an appearance in the country.
Lethal's opponent listed for the match is 'The Cream in Your Coffee,' 'Your Favorite Wrestler's Favorite Wrestler,' 'The Jewish Cannon,' 'The Physical Embodiment of Charisma,' 'The Bernie Sanders of Professional Wrestling,' 'The Most Entertaining Man in Professional Wrestling,' 'Mr. Americanrana,' 'Davey Wrestling,' 'The 104 Minute Man,' 'The Main Event,' '"He's really good at Twitter,"' 'The King of Taunts,' 'The Product,' David Starr.
JUST ANNOUNCED: @TheLethalJay will defend the #ROH World Championship for its first time in Israel https://t.co/fhrMDqenBc pic.twitter.com/PYTkdB3ApB

— ROH Wrestling (@ringofhonor) February 21, 2019
The match will take place at Berale Club in Central Israel, featuring as the main event of Israeli Pro Wrestling Association's Passover Bash 2019. ROH has also announced that if Lethal loses his title prior to the event, whoever is champion at the time will take his place.
With that in mind, however, Lethal holds the record for the longest cumulative reign as ROH World Champion at 664+ days and has defended his title in the U.S., Canada, Japan, England, Scotland, and Australia. He will certainly be looking to add Israel to that list.
According to ROH, it is also David Starr's dream (as a notably Jewish wrestler) to fight for the title in Israel.
Sadly, this announcement has not come with the support that the promotion would have wanted. Many fans on Twitter have begun commenting on the original post pushing for them to boycott Israel due to the severe ongoing Israeli-Palestinian conflict.
It would not be the first time the "Boycott Israel" movement has impacted artists in all areas of entertainment scheduled to perform there. In August 2018, for example, American Singer Lana Del Ray canceled her planned performance at an Israeli music festival for the same reasons.
We will just have to wait and see how much this response impacts the American promotion's plans in the country. Stay tuned with WrestleTalk.com for further updates.