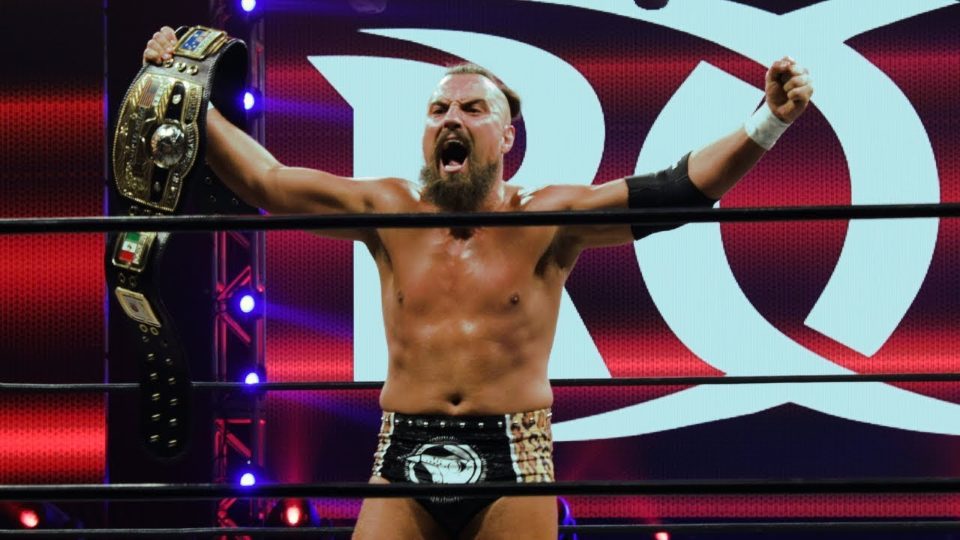 While many are expecting Marty Scurll to wind up in AEW, ROH hasn't given up on getting Marty Scurll to resign with the company.  Marty's contract officially expired in November.
However, there are a few signs pointing to the fact he might wind up back with the company according to Dave Meltzer in the latest edition of the Wrestling Observer Newsletter.
Watch @TheFlipGordon vs @rey_horus from #FinalBattleFallout in Philadelphia, PA at the @2300Arena anytime on #HonorClub!

Visit https://t.co/vS7fcMBTTh to sign up today or download the #ROHApp! ? pic.twitter.com/214A5VwOjv

— ROH Wrestling (@ringofhonor) December 18, 2019
First, Villain Enterprises went over in the main event of Final Battle Fallout which took place on December 15.  It would seem odd for ROH to put over a faction with a name Marty Scurll owns the rights too.
Meltzer is also reporting ROH has made him a major offer to keep him.  It was reported Matt Taven got a deal the equivalent of a lower-tier WWE main roster star.
Taven's deal would be for 40 dates compared to WWE's total being in the 100's.  It is expected ROH is offering even higher to Scurll.
Would Scurll be willing to stick it out with the company for a high paycheck and fewer dates?  Obviously, Scurll has appeared for the NWA while he isn't under contract.
FINAL BATTLE FALLOUT RECAP

•Villain Enterprises with huge victories

•Bully Ray puts Maria Manic through a table

•Nicole Savoy debut

•RUSH forms a new faction of his own

•Australian Star Slex Signs with ROH

& more: https://t.co/0t5RCRKEny pic.twitter.com/anUSf2RHVp

— ROH Wrestling (@ringofhonor) December 17, 2019
But, according to Meltzer, Scurll was also planning to announce another match for a different promotion.  This announcement hasn't happened yet because the company has been asked the company to hold off on the announcement.
Could it have been MLW Fightland?  Killer Kross just recently announced his appearance at the event.   It's possible Kross is taking Scurll's place or Scurll could have been set to fight Kross at the event.
Whatever the case, it appears ROH hasn't given up on Scurll and based on how certain events are unfolding, we may see Scurll back in ROH before long.
WrestleTalk will have more on this story when it becomes available.