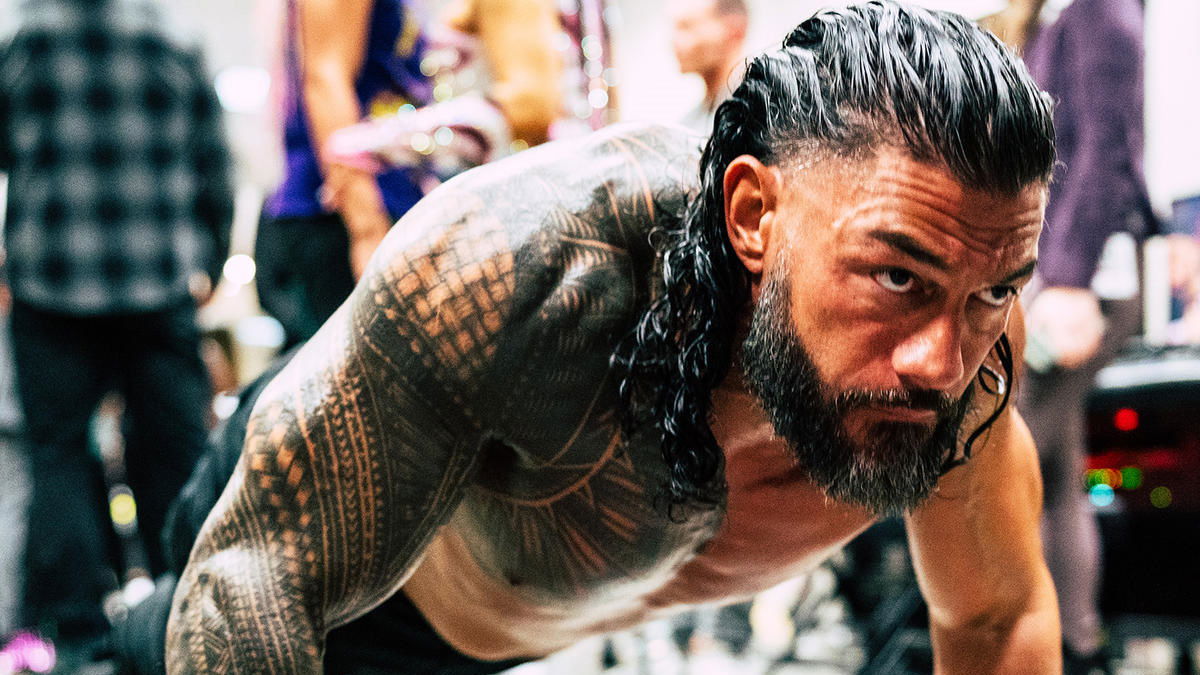 Roman Reigns has reigned as the Undisputed WWE Universal Champion for over 900 days, and he has seen himself take on more of a part time schedule in that time.
Roman is set to defend the title against Cody Rhodes in the main event of tonight's WrestleMania 39 night two show, and with the end of the Tribal Chief's reign potentially in sight, the his future is up in the air.
Speaking to Ariel Helwani ahead of the show, Roman was asked about how long he believes he could continue working at his current schedule.
He said:
"At this pace, I take good care of myself. As long as it makes sense, I feel good. I'll be 38 in a couple of months.
"I still feel like I can probably push to definitely 45 if I wanted to, I don't need to, but really it's about what is available, the art. Whether it's the accolades chasing; 1000 days, great. Let's do 1500, okay, cool. 2000, or it's 'No, no, no,' there is something that is pulling me, 'I have to do this, I have to create this, I have to put this on camera. I have to build this dynamic or rivalry.'
"If something like that comes along, then that will motivate me as well."

There have been rumours of Roman taking 'substantial time off' following WrestleMania should he lose the titles.
Reigns discussed the rumours, being asked by Helwani if he was planning time off, to which he said:
"No, I love my set up. They can all say what they want. Every single one of them would take my deal if they could get it. They just can't get it. They'll get a big fat 'no' and there this nothing they can do about it. They can say what they want.
"Seth (Rollins), any of them, Seth would take my deal. He'd take my dates. He'd love to get my money. It's not for him. It's the Tribal Chief set up. That's just the way it is."
Roman was then asked if he had ever faced any jealousy from other wrestlers on the roster, to which he said:
"I don't make myself available to it. It's one of those things where, if it was happening, I would hear about it, and if it was happening, I would invite it to my face, and it would never come."
transcription via Fightful
Think you're a wrestling mastermind? Well you can prove it by taking quizzes in our brand new quiz section! Don't forget to tweet us your results!