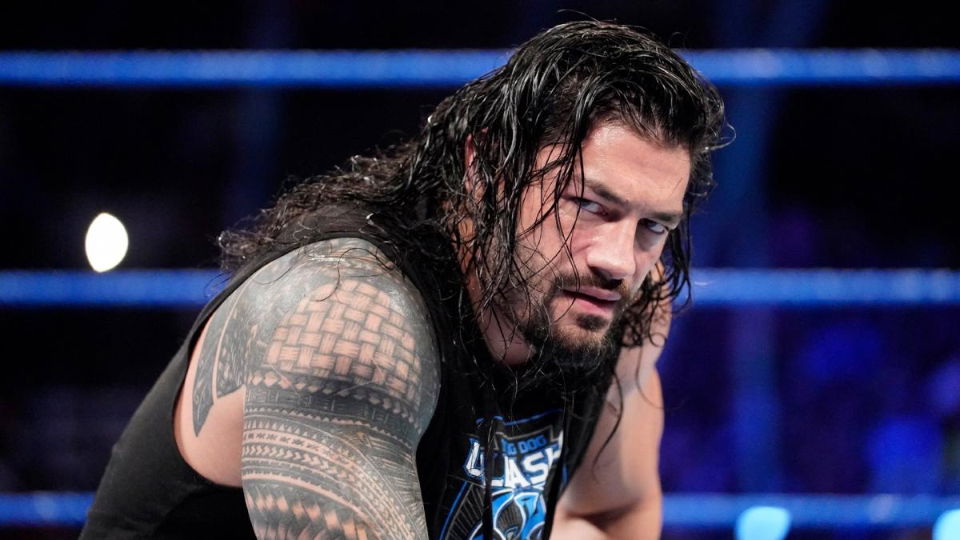 Roman Reigns has gotten to the bottom of who was behind the forklift incident on SmackDown last week, as Buddy Murphy revealed it was Rowan behind the attack.
Reigns stormed into the locker room to confront Murphy tonight, having seen him at the scene last week and had a hunch it was him.
Murphy said it wasn't, and said he didn't know who it was, and even if he did know, he wouldn't have told Roman anyway.
So then Roman resorted to the tactic of absolutely battering Murphy around in the locker room until he gave an answer, and that answer was Rowan.
Murphy said he didn't know if Daniel Bryan had any involvement in the incident, as Bryan and Rowan looked on at all this unfolding on the tron from the ring after their match with New Day.
There is of course still a question as to who was behind the hit & run attempt on Roman last night, so maybe it will surface that it was indeed Bryan, and he and Rowan have been working together to take down the 'Big Dog'.