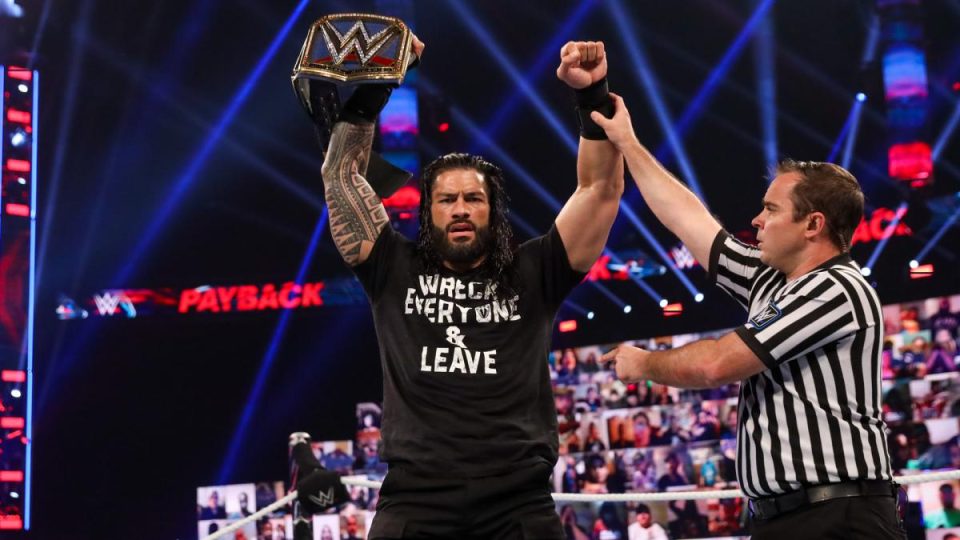 New two-time WWE Universal Champion Roman Reigns has blasted a fan who said he's being "forced down people's throats again".
Reigns returned at SummerSlam on August 23, and the following SmackDown solidified a heel turn by revealing Paul Heyman as his new manager. Two days later, he won the Universal Title at Payback.
The Twitter user Reigns responded to wrote:
Roman being forced down people's throats again…..such an overrated perfromer. The belt has changed hands has so many times it just has no prestige. Rubbish.
To which Reigns replied:
Only reason I'm down your throat, is because you keep your mouth open. I'm the best performer of this generation period and the title is finally in the right hands for it to hold true value.
If reports are accurate, WWE's plans call for Roman Reigns to hold the Universal Title until at least WrestleMania 37 and, for now at least, be the top heel on SmackDown.
However, it's also been noted that WWE is aware Reigns will probably get a positive reaction when fans are back, and the eventual goal is still for him to be an ultra babyface a lá John Cena.