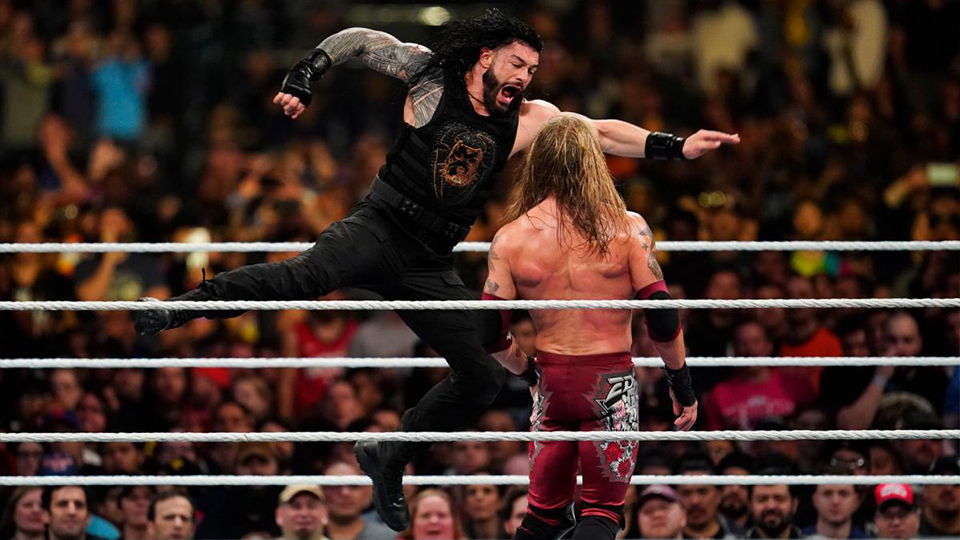 Roman Reigns missed last year's Royal Rumble match due to battling leukemia. Reigns appeared on WWE Backstage to discuss his appearance in the Rumble and how grateful he is to be healthy.
Here is the quote, courtesy of Fightful:
"It was such a great story for me. Such a blessing to be here, to be healthy, feeling good. That's always such a blessing. Sometimes, you can take your eye off the ball and get distracted, but the little things can add up and make that big picture. To be apart of Royal Rumble, to be healthy, to be participating, to be part of the show, but be in that double-duty role and have that responsibility, not only to start the show but to close it and make that moment to put Drew to the next level and get him that win. I take a lot of pride in that".
Sunday was also a sad day as the world lost legendary basketball player Kobe Bryant. WWE paid their respects to Bryant and his family during the Royal Rumble event and Reigns commented on his passing during his interview.
"It was heavy. I think we all went through it together. The world felt the magnitude of the loss. It was such a tragic incident. I was raised a Lakers fan. I watched Kobe through his entire career. I think anyone around my age, this generation, we all did. It was just so sad to see a fellow performer, an entertainer in his own right through sports, to have that happen. We all took it upon ourselves to use that moment to be grateful for what we have. To be appreciative for what we have. But we know we have a job to do.
We know we have to move forward, tuck those feelings where we need, and put on a show and create that escapism and distraction and go on about our business. But it was so tough. For me, it was a lot of emotions just being able to come back and be in it, compared to last year. Then you add that on, it was such an emotional day. My heart goes out to all the families involved. Everyone dealing with this tragedy. We are praying for you, thinking about you. May God be with you."
Who do you want to see Roman Reigns face at WrestleMania? Let us know on Twitter or on Discord.