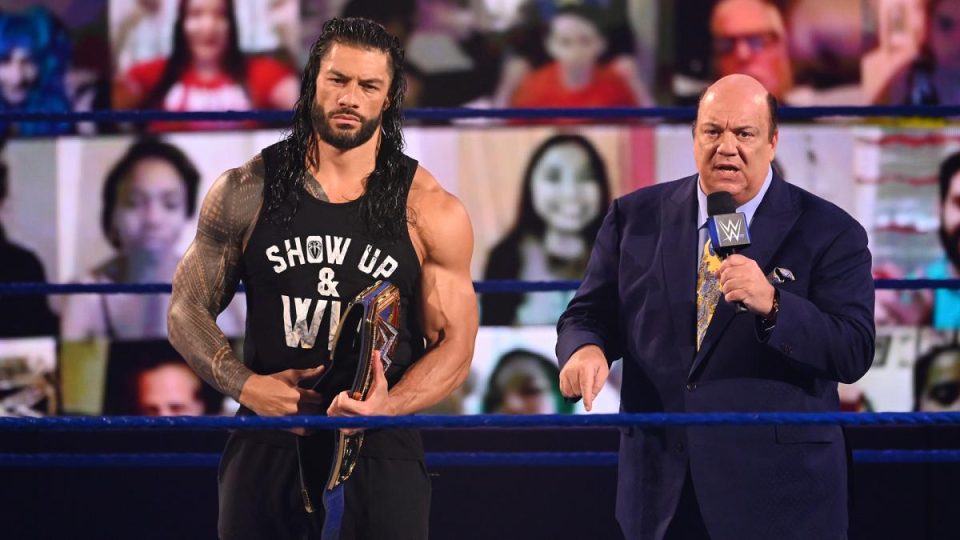 During an interview with the 'Load Management' podcast, Universal Champion Roman Reigns has opened up about how Paul Heyman has been able to help him backstage following his return to TV.
Reigns noted that he has enjoyed working with Heyman on-screen, but also spoke about the influence that the former Raw Executive Director has had on his storylines behind-the-scenes on SmackDown:
"But I do know working with Paul, him kind of being a heel manager throughout his run in that role has definitely helped and it's really nice to be able to work with him on many different regards. Obviously on-screen is really cool and to be able to flesh this relationship out is gonna be nice but, just to be around him backstage, it's pretty refreshing and especially now, he's not in that role of having all of creative to be in charge of. He's just helping me out with my creative and our direction going forward so, I definitely feel like it's a bit of power pairing for sure that's just gonna continue to thrive in the weeks to come."
This comes after it was reported by Sean Ross Sapp last month that Paul Heyman has a big influence over Roman Reigns' storylines, as he has done in years previous with Goldberg and Brock Lesnar.
Roman Reigns was involved in one of the most emotional WWE main events in recent memory last weekend at Clash of Champions, when he defended his Universal Championship against his cousin, Jey Uso.
Thanks to POST Wrestling for the transcription.