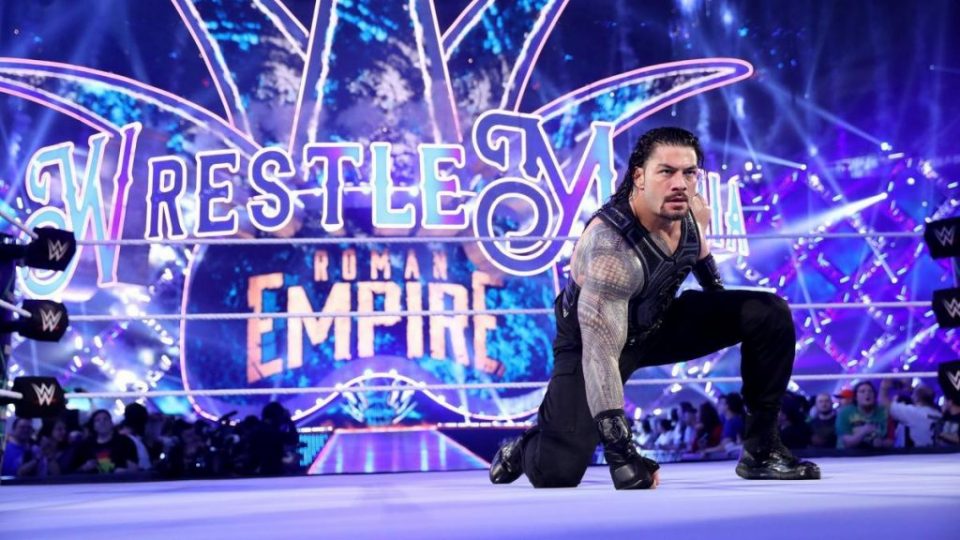 Every single WrestleMania over the last five years, with the exception of 'Mania 35 last year, has been main evented by Roman Reigns. Reigns has faced Seth Rollins, Triple H, The Undertaker and Brock Lesnar twice in the final match of the biggest WWE PPV.
With regards to this year's show, it is widely expected that Roman Reigns will main event one of the two nights when he goes one-on-one with Goldberg for the Universal Championship. This will be the first time the duo have a match together.
It is even believed that there is a push from backstage within the company to have Roman and Goldberg close the Saturday portion of the show instead of Shayna Baszler and Becky Lynch.
With that being said, it would appear as if Roman Reigns doesn't actually care about main eventing the biggest pay-per-view of the year. Taking to Twitter, Reigns says that he is just happy to be fit and healthy.
Don't care where my match falls. Just happy to be healthy and fit enough to participate. Grateful to share the ring with a legend and icon on our industry's biggest night(s). As should everyone else, in a time like this. Be safe, healthy and grateful. https://t.co/lRIauineEc

— Roman Reigns (@WWERomanReigns) March 24, 2020
Reigns is clearly referencing the Coronavirus pandemic that has forced the world into a literal shutdown over recent weeks. The disease has also forced WWE to have 'Mania take place behind closed doors for the very first time.
Due to Roman's fairly decent battle with leukemia in 2018 and 2019, WWE have reportedly had their doctors monitoring Reigns' for Coronavirus. Due to his battle with cancer, Roman will have a weakened immune system.
Which matches do you think should main event both night one and night two of WrestleMania 36? Let us know on Twitter.