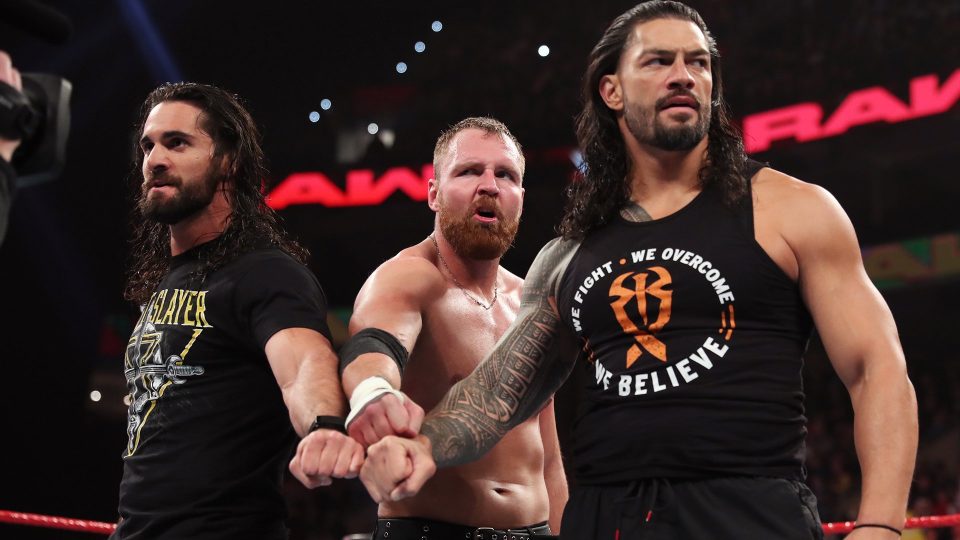 WWE Universal Champion Roman Reigns has discussed his friendships with fellow former Shield members Jon Moxley and Seth Rollins.
The trio obviously got separated in 2019 when Moxley left WWE for AEW, but Reigns says they still maintain a good friendship even though Moxley is plying his trade elsewhere.
Speaking with Bleacher Report, Reigns said:
"We talk here and there. Especially with Seth having a new baby and stuff, and I have so many kids. It's funny because they're just getting their first one. I have five kids, so I have a legitimate household here. I don't have any time to spare. If I'm not deeply involved in parenting, I'm in the gym or I'm working within the creative process of wrestling. Me and Seth were texting back and forth a few weeks ago. Me and Jon text a little more sporadically.

"It's pretty out there anyways that me and Mox were super-tight. We traveled together even when we split up. We were drinking buddies, the whole nine. I got a lot of cool moments with Mox. But actually I talk to Seth a little more than I talk to Mox right now. He's off doing his thing. Probably when I found out he was having a baby was when I texted him, when I found out they were pregnant. He's funny. He goes, 'What the heck am I supposed to do?' 'It's simple, man. You feed them, you change them, you love them. That's it.' He texts back, 'You make it sound so simple.' We're all still good, dude.

"Seth had his time off and I think anyone in our line of work has that time off, you want to give them that time to completely indulge in the family. I'm happy for those guys. Hopefully Jon and Renee [Young] will pop that baby out quick, and we'll have another Shield guy in there."
What are your thoughts on the above story? Let us know in the comments on Twitter or Facebook.