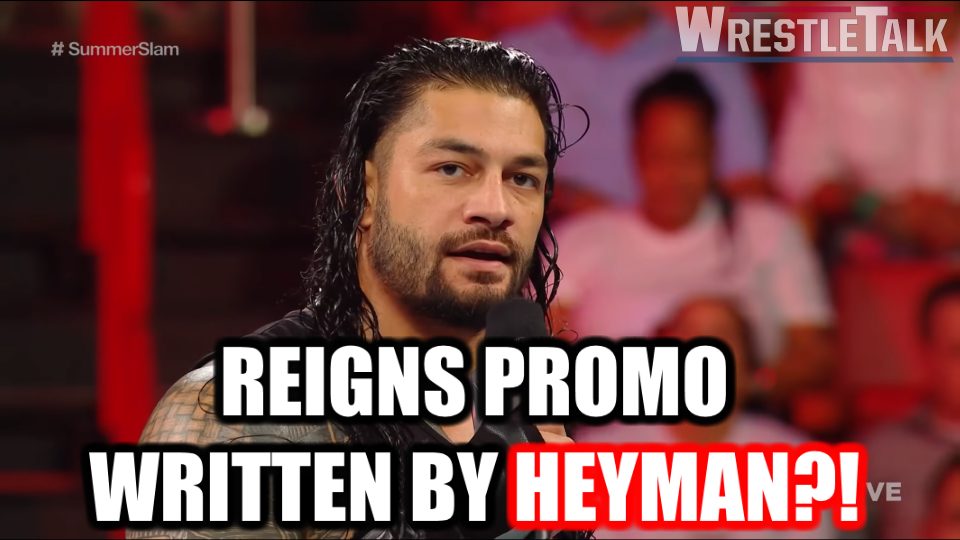 The main event of SummerSlam has been set. It will be the fourth one-on-one match-up of Roman Reigns and Brock Lesnar – and their third meeting in just four months.
WWE fans have not been exactly thrilled with the continually rebooting saga, but that sentiment may change with the turn of events that took place during the July 30 episode of Raw.
The show opened with a segment from Reigns promoting his match with Lesnar. Reigns has been criticized for his promo skills in the past but he's been showing improvement lately which may be due to behind-the-scenes input from Paul Heyman.
According to Wrestling Observer Newsletter, last week's Raw promo had telltale signs of Heyman's influence. Most notable were references to UFC/MMA fighter Daniel Cormier, and the comment that Lesnar would return to the UFC "as Roman Reigns' b****!"
The ending of Raw hinted that Heyman might be motivated to get revenge on Lesnar by causing him to lose his title at SummerSlam, but that may also be misinformation to keep people guessing. Vince McMahon seems to enjoy keeping fans guessing when it comes to developing storylines.
He and Heyman may have had discussions about whether Heyman's skills could be better used by moving him to another top talent if Lesnar leaves for the UFC. If Heyman turns on Lesnar and remains with the WWE after Lesnar's departure, he would be available to help either of the top two talents who could use his services – Reigns or Ronda Rousey.
This latest Reigns vs. Lesnar matchup has the potential to be the best yet. There is just one side issue that should be addressed. With pay-per-view events getting longer and longer, main events are entering the ring long past the point that people's excitement levels have peaked.  This time around, they need to cut the preliminaries and get to the main event before the crowd is ready to go home.
Related Content
If Lesnar finally loses the belt to Reigns and returns to the UFC, what should happen to Heyman after Brock leaves?  Should pay-per-view cards be streamlined so that the six hour event length can be trimmed to no more than four hours? Let us know in the comments below or on Twitter here. You can also join us on Discord to chat with Oli, Luke, the magazine team, the website writers and each other here!