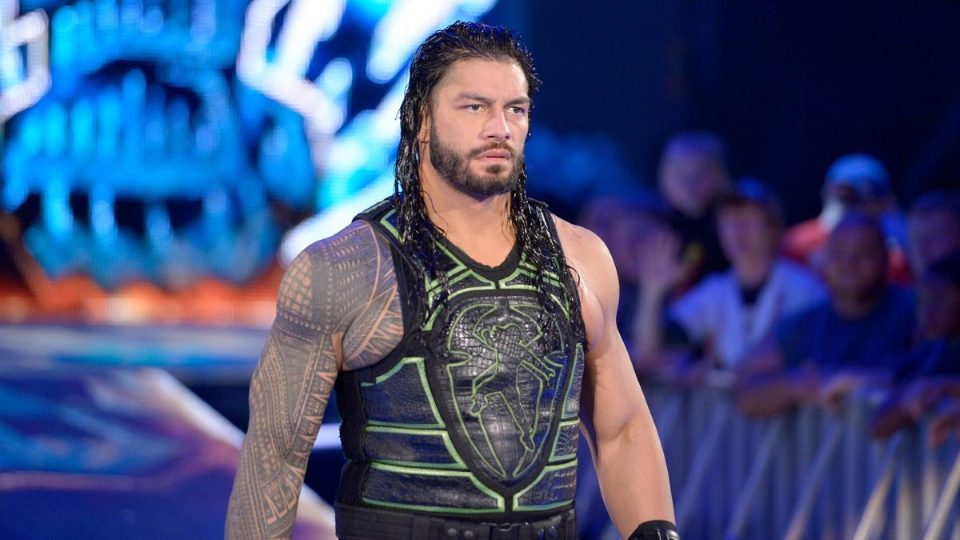 While for a lot of people, pro-wrestling is just that silly fake fighting where everything is silly and fake, to a lot of others, it means a hell of a lot.
This has once again been proven by a fan who got a tattoo of a Roman Reigns quote on her arm. She claimed on Twitter that the words have "given me hope when I had lost it. Inspired me when I needed it", attaching a picture.
The photo shows the woman's arm with the quote "As long as God wakes me up, I can handle the rest", tattooed on it. It's credited to Reigns' real name, Joe Anoa'i.
Reigns responded to her tweet saying he still lives by those words every day.
"I live by this statement. It's gotten me through so many tough times. I'm so happy to see that it has connected with you and helped you move in a positive direction. [folded hands emoji] God bless and be safe!"
The woman then revealed in her reply that she was facing a possible 4th cancer diagnosis, and once again thanked Roman for his support.
"This quote gives me strength to deal with a possible 4th cancer diagnosis . Before this I was ready to give up. Now I know I can face anything. I find out in the next few weeks, the tumor has grown so the biopsy is next. I've been told to be prepared. @WWERomanReigns thank you."
You can see the full Twitter exchange below.
I live by this statement. It's gotten me through so many tough times. I'm so happy to see that it has connected with you and helped you move in a positive direction. God bless and be safe! https://t.co/Ah4UFpIFnK

— Roman Reigns (@WWERomanReigns) April 30, 2020
This quote gives me strength to deal with a possible 4th cancer diagnosis . Before this I was ready to give up. Now I know I can face anything. I find out in the next few weeks, the tumor has grown so the biopsy is next. I've been told to be prepared. @WWERomanReigns thank you pic.twitter.com/S6fntnotBp

— Bree0524 (@Bree0524) April 30, 2020