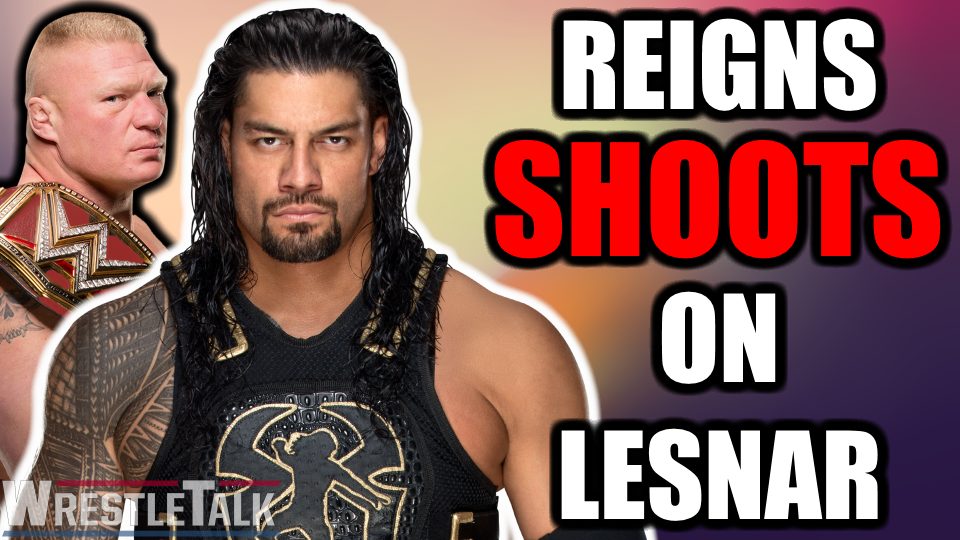 It looks like the 'Big Dog' of WWE wants the Universal Championship back in his yard. Roman Reigns recently took part in an interview with Sporting News, wherein he claimed that not having the Universal Champion on TV was "killing" WWE.
In the interview, Reigns was asked how he felt about his three-year storyline with current Universal Champion Brock Lesnar. He stated that he was proud of his work with Lesnar, especially his Wrestlemania 31 match and the match at the Greatest Royal Rumble.
Reigns even went to praise Lesnar, Paul Heyman style, calling him "a once in a lifetime athlete."
But most notable were his comments on the current state of Raw with no Universal Champion:
"It's killing us. It's killing us. It makes for better storytelling. It would be a better product. It would be a better show. When you have the diamond that everybody's chasing, it gives everybody a GPS of where they are and where they're trying to be. Not only that, it's a driving force for live events. It's a driving force for our Friday, Saturday and Sunday [non-televised events] when we don't have a network special or a pay-per-view. It's important to have that thing hanging up in the locker room in a tiny town in South Dakota on a Friday when people are not motivated. A young talent comes in and says the champ's in here and the title is hanging up. I want that. It motivates people in so many different regards and that's what we need."
Whether this is really what he thinks, his character, or a mixture of both, it's obvious that Roman really wants that Universal Title. Reigns went on to say that a more present champ would "make everybody better."
Related Content
Who do you want to win the Universal Championship at Summerslam? Do you agree with Roman? Let the WrestleTalk team know in the comments, on twitter, or tell Luke, Oli, Laurie, and other fans in the discord!