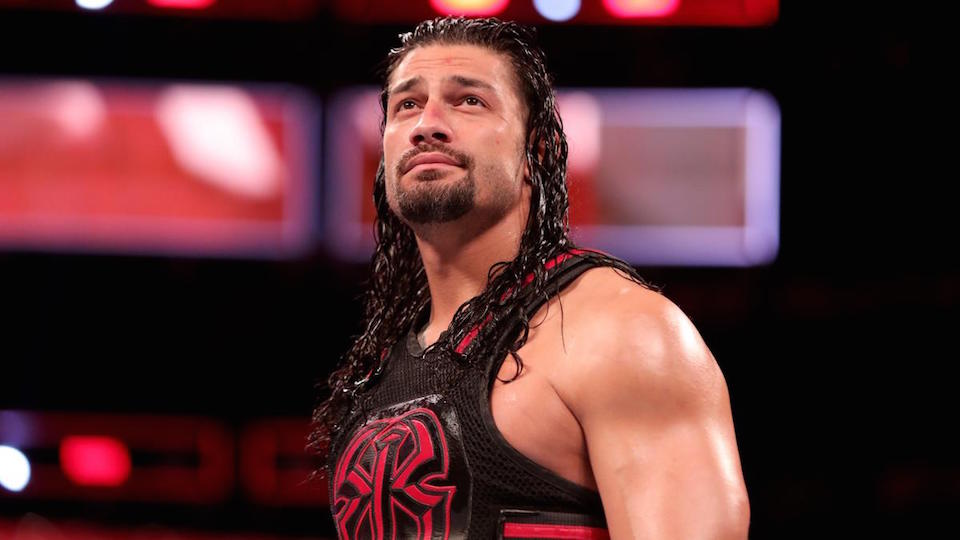 Last week's horrific television ratings have caused WWE to scramble for a solution to its dropping numbers and the idea they have come up with is . . . bizarre.
Earlier today, Roman Reigns tweeted out of the blue:
I'm back on #SDLive, but I still have some business on #Raw.
I'll see y'all Monday. #ProtectTheYard

— Roman Reigns (@WWERomanReigns) May 4, 2019
Makes sense so far, right? Roman is one of the biggest names on the roster and an advertised appearance on Raw would certainly be expected to at least shore up the numbers a little. Why then, did WWE tweet this in response less than 40-minutes later?
WWE officials have learned of Roman Reigns' desire to appear on Monday Night Raw, but as of now, and due to his obligations as a Smackdown Live Superstar, he will not be appearing on Monday Night Raw. https://t.co/4P0RNPmZB1

— WWE (@WWE) May 4, 2019
Surely Reigns claiming he would be coming to Raw is a positive for the ailing red brand? And it is not like WWE has had any qualms before about false advertising something for TV that didn't end up happening.
WWE then took the even stranger step of denying the report on its website, repeating the same message sent in the denial tweet. That it used the excuse of him being a SmackDown star is laughable, given the chopping and changing of the rosters recently and stars bouncing between brands from week to week.
So what can we ascertain from all of this? It's hard to say for sure, but it appears this is designed to get people talking about Raw and speculating that Reigns is going to show up . . . for reasons. Perhaps he simply cannot settle until he has had that big one-on-one showdown with Baron Corbin that fans worldwide have been clamouring to see (!!!).
Either way, we would be staggered if Roman did not defy WWE officials' wishes and turn up on Monday night. Tune in to find out, I guess.