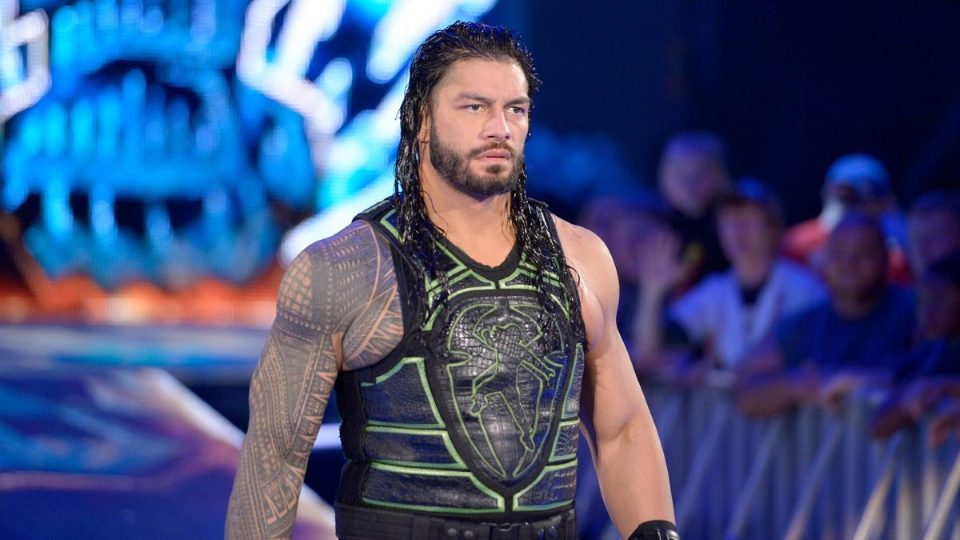 As you may have seen, WWE is still advertising Roman Reigns vs. Universal Champion Goldberg for this weekend's empty arena WrestleMania 36 show, despite Reigns and others confirming he has been pulled due to health concerns.
It is likely that WWE will not announce the change until just before, or even during the show, in an attempt to coerce some fans who have not yet seen the news to keep watching.
Speaking to Ariel Helwani, Triple H discussed why WWE didn't cancel or postpone WrestleMania, and also spoke about Roman being pulled.
"We're doing this to provide what we believe is an essential service in entertaining our fans, entertaining people around the world. You see that with ESPN picking up past WrestleManias, Fox, NBC and that partnership, even our historic content is evergreen in nature because of the storytelling aspect of what we do.

"I say this a lot, we're more akin to the Rocky movie than we are actual boxing. Once the event takes place live in boxing, you're kind of done with it. With us, the Rocky movie, you'll watch it over and over again because it's the story and the characters and the emotion that you feel."
He then explained that Roman would be pulled from the match "in a unique way", whatever that means.
"You can watch our business in multiple different ways. One of them is the storyline aspect of it and to follow the storyline. Another way is the online component of it and the reality of it behind it.

"Roman has his situation and his reasons for doing the things he's doing, but I will say from our standpoint and the storyline standpoint, it's going to play out in a unique manner and we want it to play out that way. I don't want to give away the ending of the movie before the movie takes place. Everybody just has to watch and see how this unfolds. It will unfold in a unique way and I think it will be meaningful for everybody."
How do you think Roman will be pulled? Let us know in the comments.