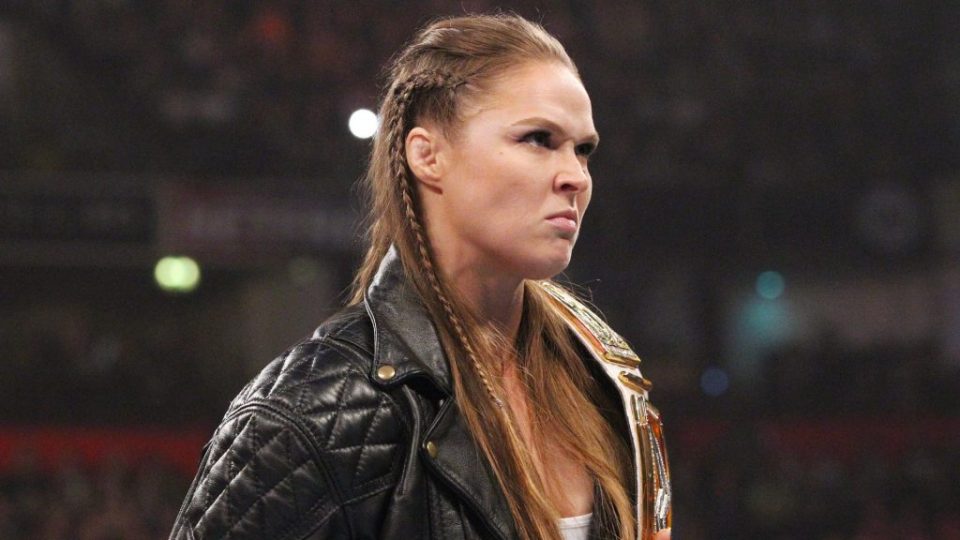 Well then. Ronda Rousey absolutely did not take her treatment from WWE fans well. During her recent interview with Steve-O, Rousey explained that she didn't want to spend time on "f*cking ungrateful fans".
Here is the quote, courtesy of Pro Wrestling Sheet:
"So it's just like … what am I doing it for if I'm not being able to spend my time and energy on my family, but instead spending my time and my energy on a bunch of f*cking ungrateful fans that don't even appreciate me? I love performing, I love the girls, I love being out there … but, at the end of the day, I was just like, 'F*ck these fans, dude.'"
Rousey concluded by saying if she does return to WWE it will not be on a full-time basis. She also mentioned in the interview that she enjoyed performing, loved the other wrestlers, but hated the travel.
Rousey has not appeared from WWE since WrestleMania 35. Having wrestled the previous year, WrestleMania was her first loss, being pinned by Becky Lynch. Lynch won the Raw and SmackDown Women's Championships at the event and Rousey was not seen since.
What do you think of the comments from Ronda Rousey? Let us know on Twitter!