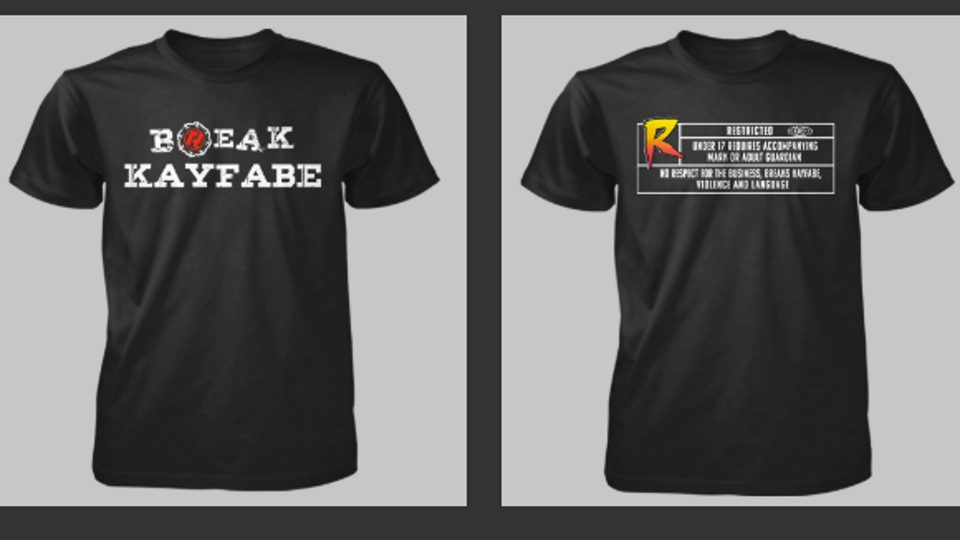 Remember when Ronda Rousey came out and called wrestling fake and scripted? Well, she's decided to make a couple of t-shirts out of it.
The tweet below contains a preview, and a link if you decide you want one:
Do you Break Kayfabe and send marks into a tweeting rage?? Then your conduct may be Rated Rowdy! Avoid offending the easily offended by warning them off with one of these @RRouseydotcom limited edition T-shirt's!!!! https://t.co/8MzPVhYL9w pic.twitter.com/4PATYKXoKD

— Ronda Rousey (@RondaRousey) March 17, 2019
In the interview that this whole episode stemmed from, Rousey said the following:
"It wasn't a promo they gave me other things to say I didn't f***ing say it. It's not a promo. It's not an act. I'm not going out there and doing their f***ing act anymore, I'm going out there and doing whatever the hell I want. And they can explain it however they want, but f***em. Everybody. WWE Universe included.

I mean that I'm going to disrespect the sport that they all love so much. 'Ohhhh don't break kayfabe Ronda!' Wrestling is scripted. It's made up. It's not real. None of those b****** can f***ing touch me. The end."
Zing.
Rousey will defend the Raw Women's Championship in a three-way at WrestleMania against Charlotte Flair and Becky Lynch, and was storyline fined for beating up a ref last week on Raw.
On tomorrow's Raw, Rousey defends the title against Dana Brooke. For some reason.