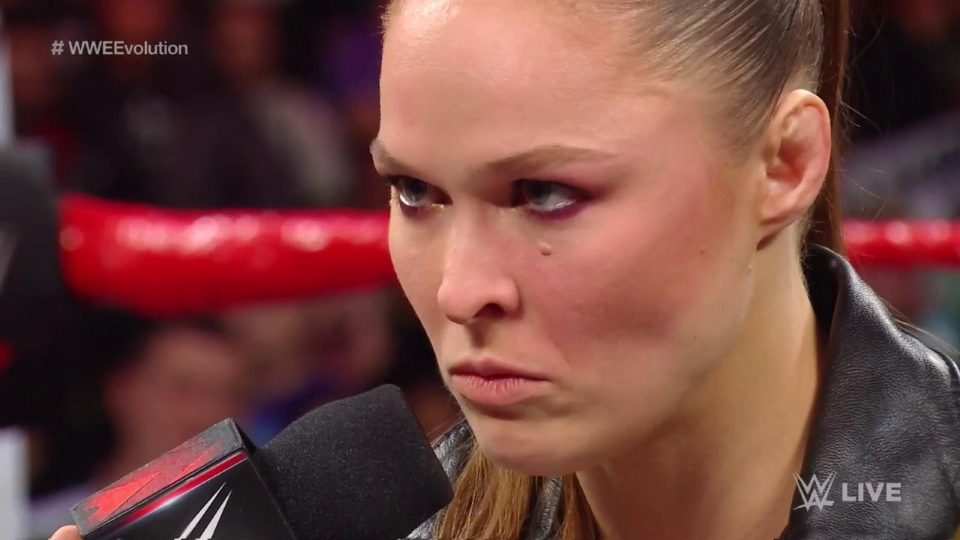 Ronda Rousey knows how to please her bosses, that's for sure.
With everyone and their grandmothers ripping into WWE for their decision to keep Crown Jewel as a Saudi Arabian show.
Earlier today ESPN's Dan Le Batard ripped into WWE for their decision, and accused them of taking "blood money" from the Saudi Arabians.
But Ronda Rousey, a woman, you know, that gender not allowed to compete in Saudi Arabia, is defending the decision.
Speaking to TMZ, Ronda said the decision will help build bridges between the two countries.
"I think that pulling out of the 'Crown Jewel' would be the wrong move because I think that this is an opportunity to be able to share our cultures, and to define what we have in common and in times especially when, you know, times of adversity between two countries that's the absolute wrong time to be able to pull away."

"I think that's the time for us to be able to find what we have in common and be able to understand each other more."
Okay then. I'm not going to throw my opinion into this because I'll get too annoyed, but at least someone has WWE's back I suppose.