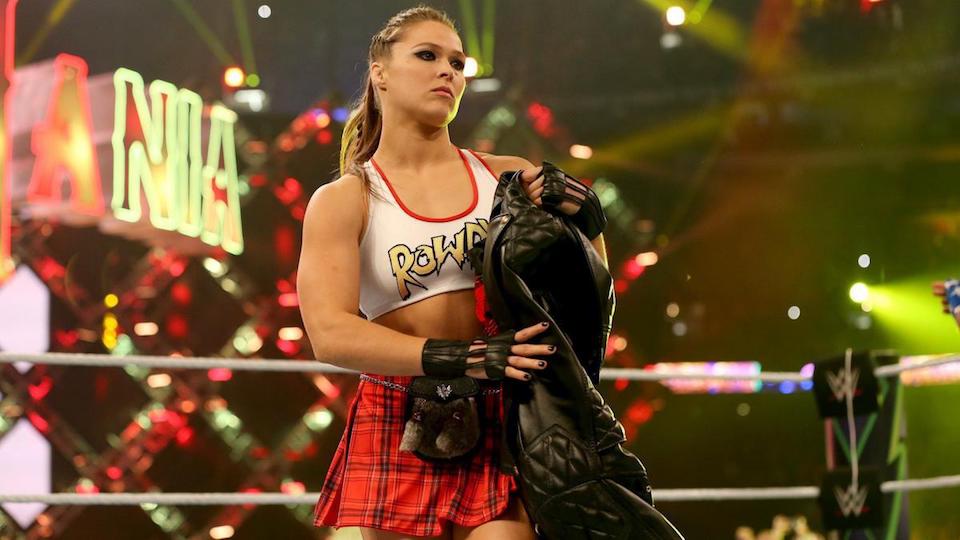 Ronda Rousey has discovered the two elements that make a successful babyface in WWE: smile until your face goes numb and flog your own line of merchandise.
The first was on display at Hell in a Cell last night, following her successful title defense against Alexa Bliss. The Raw Women's Champion was able to overcome a rib injury and a wily challenger to emerge victorious courtesy of an armbar submission.
As for the merchandise, Rousey appears to have that lined up as well. And it could put an even bigger smile on her face.
Wrestling Inc are reporting that the champ recently filed two trademark applications with the United States Trademark and Patent Office through Rowdy Ronda Inc., a company owned and controlled by Rousey.
The first trademark was for a line of apparel known as "Rowdywear" – which has not yet been seen, but sounds like something you'd throw on before a heavy night in Ibiza.
The second trademark relates to her wrestling and merchandise activities and covers the use of the phrase "The Rowdy Ones."
Both "The Rowdy Ones" and "Rowdywear" are a clear nod to 'Rowdy' Roddy Piper, with whom Rousey shared a close friendship and continues to honour through the use of his moniker.
There is currently no indication of when the trademarks may be approved, although I imagine we'll know once Michael Cole starts yelling "It's the Rowdy One!" during each and every one of Rousey's entrances.
Would you be interested in wearing Rowdywear? Let us know on Twitter and Discord!