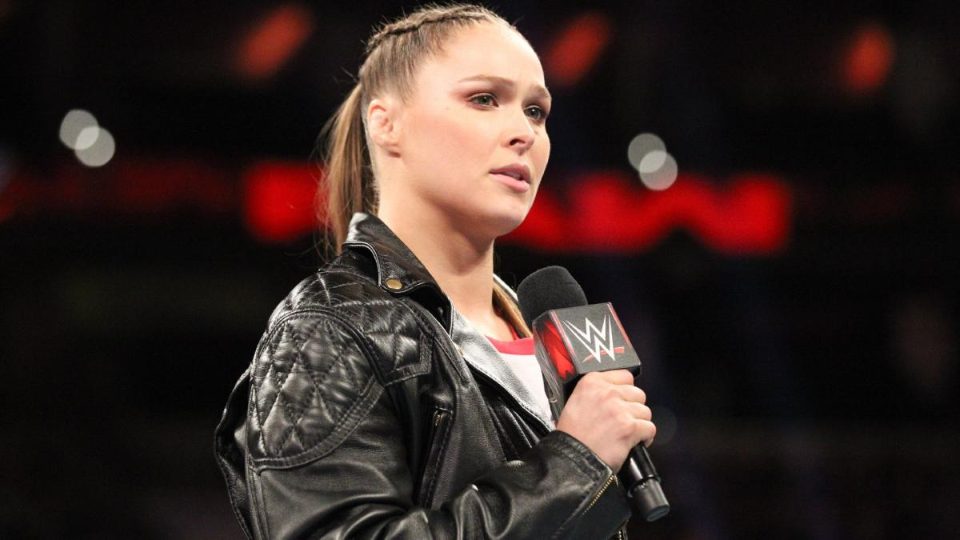 Ronda Rousey decided to step away from the WWE to try to have a baby with Travis Browne.  She spoke with E! Online about how that's going.
"We're just putting it out in the universe and letting nature take its course and not trying to rush it or put any pressure on ourselves.  Just kind of enjoy our time as a family together. Enjoying every day and accepting it whenever it happens."
Basically, it sounds like they are not driving themselves crazy in trying to have a baby, but not doing anything to prevent it either.
"You know, we're not taking ovulation tests or anything like that.  But, I'm also not on the road 200 days a year and taking power bombs every night. So, I'm sure that helps."
Well, who knew powerbombs were an effective form of birth control.  Of course, you also have to be in the same location as your partner to actually get pregnant.  So, I'm sure actually being at home helps the process.
While Rousey would like to get pregnant and experience what it is like, she actually became a stepmother to Travis Browne's two children from a previous marriage.
"I was just by myself and a bachelorette completely content to be like, 'Ok, There's nobody out there for me. F–k this!  And then it went from that, looking out for number one, to completely an entire family. It taught me how much joy I can get in not really thinking about myself."
I'm sure WWE had hoped she had a plan to make it happen a bit faster.  I'm sure they'd love to have her back in the ring as soon as possible.
Even though you won't see her in the ring anytime soon, you can watch her on the Total Divas finale next week.