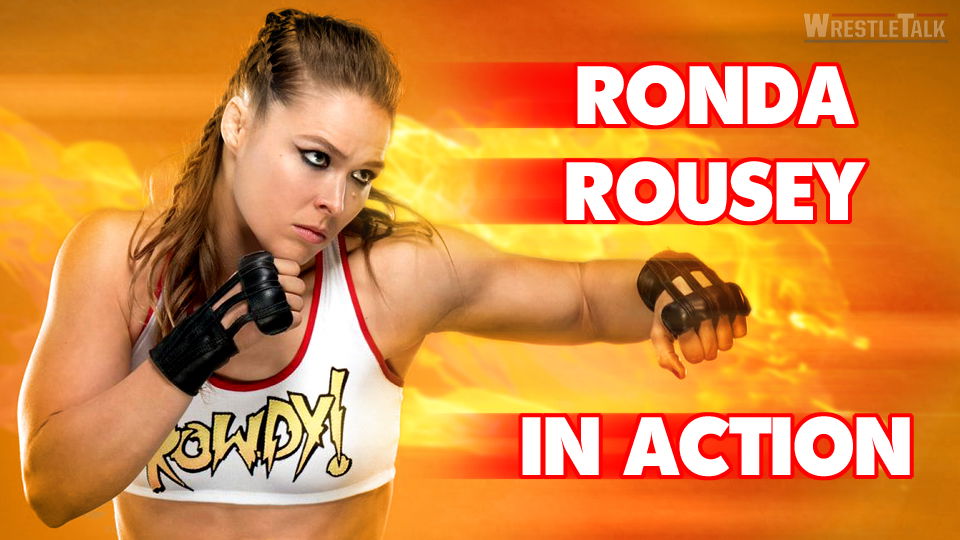 Ronda Rousey made her WWE in-ring debut at WrestleMania 34, teaming with Kurt Angle to defeat Stephanie McMahon and Triple H. Despite the company constantly stating that Rousey was a member of the full-time roster, she has not competed since. She was missing from the Backlash card and has yet to have a match on Raw. Over a month into her run, and she has still only wrestled one match. That is, until tonight.
WWE had announced previously that Ronda would be joining the company for their European Tour. They advertised that she would be competing against industry veteran Mickie James. However, that was not the case when the 'Rowdy One' made her house show debut. In true "card subject to change" fashion, she instead teamed with Ember Moon and Natalya against Ruby Riott, Alexa Bliss, and the aforementioned James.
https://twitter.com/Na_nou83/status/996854209734684672?s=19
The footage above shows Rousey stepping into the ring – for only her second ever match – after receiving the hot tag. Some of her movements look a bit rough, but overall she looks great in the clip. Her hip tosses and punches, in particular, look incredible.
She's currently advertised for three more shows on the tour. These live events will hopefully serve to smooth out some of Rousey's rough edges before her championship match at Money in the Bank. If the video above is any indication, though, there's not a lot of work left to be done.
How did you think Ronda looked in her WWE Live Event debut? Let us know in the comments below, or get in touch with us on Twitter here.