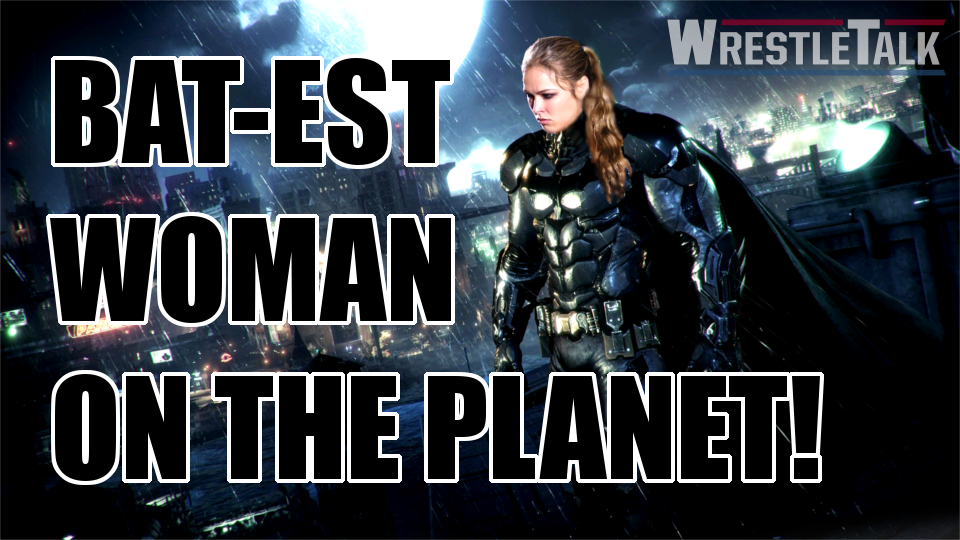 Ronda Rousey may not be afraid of any other woman on the planet, but she wasn't ready to fight a bat that made a ringside appearance.
Raw was in the Greensboro Coliseum on Monday and a bat flew around the ring during the Alexa Bliss and Ember Moon match.  WWE has posted the following video on WWE.com and on their YouTube Channel:
You can audibly hear Ronda say:
"There is a bat in here.  There is a bat."
Based on her facial reactions, Ronda was not quite ready to go into attack mode.  The bat made several appearances during the show.  I attended the show on Monday. While I initially I identified the bat as a bird, it makes what happened next even more impressive.
At one point during the show, the bat flew right above the heads of the announce team and into the crowd sitting behind them.  Maybe it thought Corey Graves was calling it home, I'm not sure.  However, the title of "Baddest Woman on the Planet" didn't go to Ronda on Monday night.  A lady in the front row captured the bat and quietly placed it in a napkin.  She then handed it to security who escorted it from the building.
Related Content:
WWE Raw: From My Seat in Greensboro
WWE SummerSlam Adds Raw Tag Team Title Match to Pre-Show
Ronda Rousey Wants WWE WrestleMania Main Event!
What did you think of Raw?  Did the go home show make you want to see what happens at SummerSlam? Let us know on Twitter and Discord today.