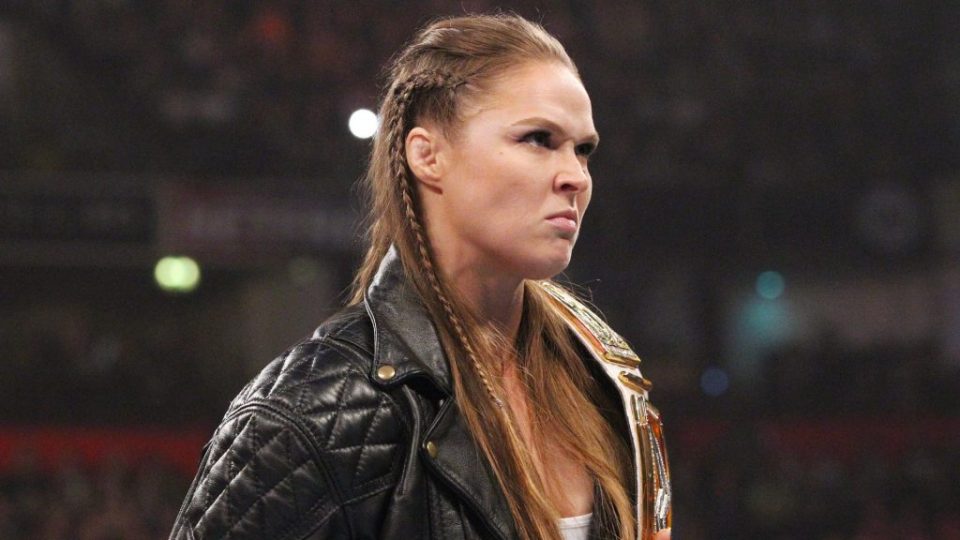 Ronda Rousey's YouTube series 'Ronda on the Road' has provided some noteworthy moments of late, and the latest instalment is certainly no exception.
The newly heel Ronda embraced her badass persona when speaking about the possibility of her not main eventing WrestleMania 35 alongside Becky Lynch and Charlotte Flair. The Raw Women's Champion said:
"I feel like I've already done everything necessary to make sure it's the main event. It's gotten to the point where people are talking about there's rumors that it might not be the main event, but it seems like such a foregone conclusion. And I feel like I've already done everything I possibly can."
Ronda's husband Travis Browne appeared on Raw week, knocking down a member of security before walking away with his wife. The UFC star added:
"There's rumors that it may not be the main event, so you know what that means? People already know it's the main event."
Whilst Travis Browne might be certain that the Raw Women's Championship match will close WrestleMania 35, making it the first women's match in history to do so, it is reported that WWE Chairman Vince McMahon is even uncertain about what the main event will be. Just two months ago this was the only choice, but with WWE's woeful booking of the feud, the crowd's interest in the story has decreased significantly.