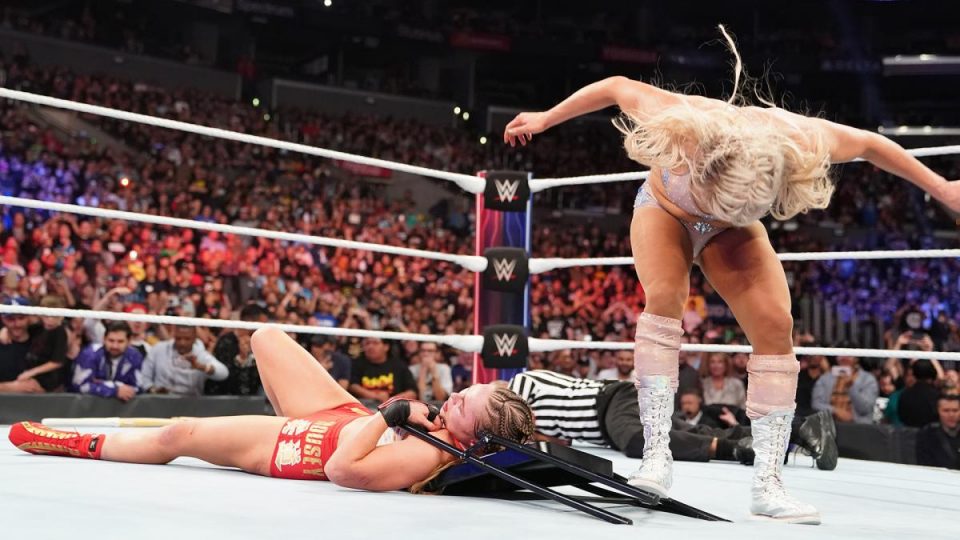 Ronda Rousey took one hell of a beating at the hands of a newly heel Charlotte Flair at Survivor Series last night.
While still bleeding from the mouth, Rousey was hit dozens of times with a kendo stick, before having her neck trapped in a steel chair and stamped on.
She only just about managed to leave the arena under her own strength, and has now released a statement about tonight's Raw.
"I refused to let the doctor see me until they promised to clear me for Raw today, I said I would go home and glue it shut if I had to. They took a quick look and said I can either stitch it shut or glue it so I decided to glue it and I will be on Raw tonight!"
Now, if a doctor said he was going to glue a wound shut, I'd probably go to another doctor, but if it works for Rousey, it works for anyone.
What she's having glued shut I don't know, but hopefully is remains glued for the whole show.
Earlier today, she gave Flair a short and ominous warning about what is to come.
This isn't over @MsCharlotteWWE https://t.co/tk5zP9LTWN

— Ronda Rousey (@RondaRousey) November 19, 2018
Despite the beat-down Ronda suffered, she was booed more than she has ever been booed before, with the fans still chanting for an absent Becky Lynch and her replacement Charlotte instead.
It will be interesting to see whether the boos will continue tonight.