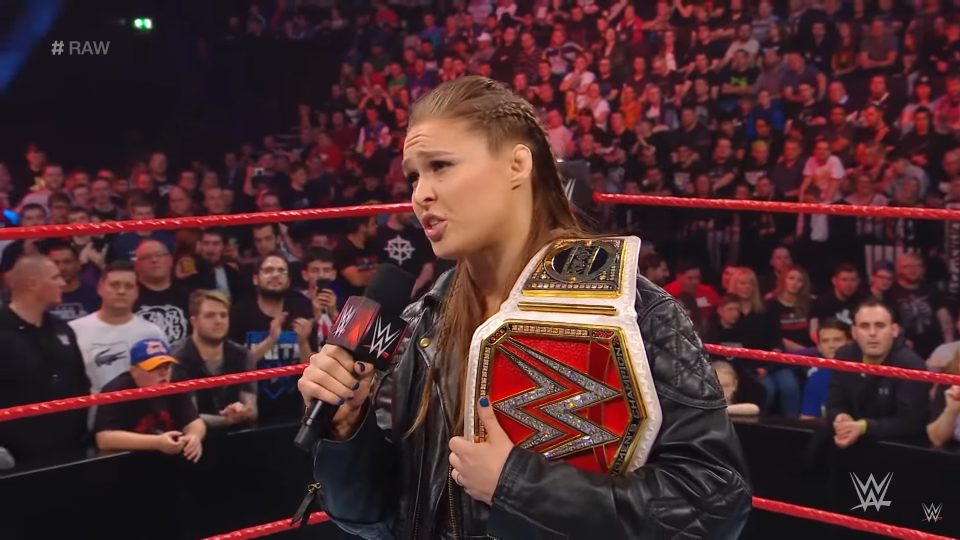 The general consensus on Ronda Rousey is great in the ring, less great on the mic.
While this was true at the beginning, given that she had never cut a promo before in her life, her skills on the mic have seriously improved in her short time in the company.
The most obvious example of this that springs to mind is of course the Nikki Bella promo, in which she said the "only door you've ever knocked down is the door to John Cena's bedroom."
Ouch.
Prior to her now cancelled match with Becky Lynch, Ronda Rousey called Lynch out for being a "hypersensitive, millennial man", saying that as good as she is at dishing out insults, she's no good at taking them.
It was an incredibly subtle but scathing promo, and therefore I'll give you three guesses as to who was behind it.
Yes, that's right, it was Taylor Swift.
Okay, no, it wasn't Taylor Swift, it was her lookalike Paul Heyman. Heyman is behind pretty much every good segment on Raw at the moment, which is about one every four weeks.
Ronda explained that Heyman helped her write the promo and with how to deliver it for maximum effect.
Hopefully he'll be around for the build towards the supposed Ronda vs. Becky match at WrestleMania next year.