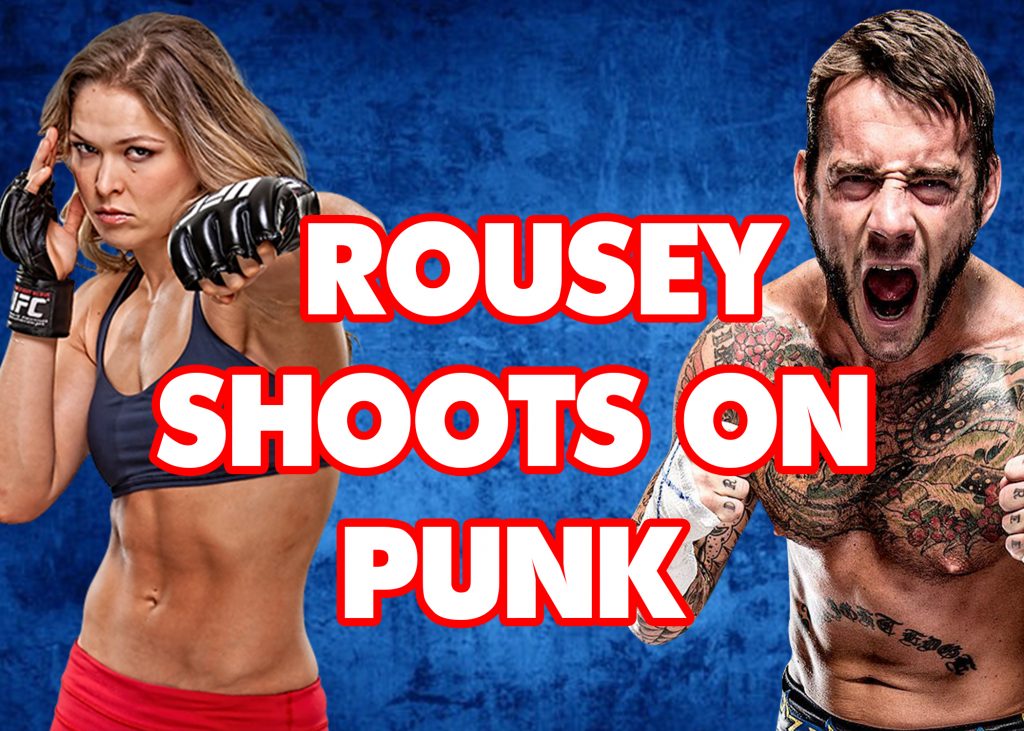 CM Punk's WWE return will forever be a talking point among the pro wrestling community. Anybody keen on speculation has weighed in with their opinion on the concept and the likelihood of it becoming a reality–and WWE's hottest new prospect Ronda Rousey is no exception. When asked about a CM Punk return in a recent interview with Metro, the former UFC Women's Bantamweight Champion replied:
"I think everybody on Earth would love to see him back in WWE, and I would completely fall all over myself and be honored if he wanted to be involved with me in any way, shape or form."
This should come as no big surprise to anybody familiar with Rousey's long-standing admiration for Punk. In a 2014 interview with Fox Sports, Ronda recalled her first interaction with the man himself, admitting:
"I think the first thing I said to him was 'I love you,' which was terrible and not smooth at all."
However, as much as a CM Punk-Ronda Rousey storyline (perhaps involving Paul Heyman as advocate for the duo) is the stuff of any fantasy booker's dreams, it's important to remember that the former straight-edge savior has made it clear he has no intention of returning to the company that allegedly fired him on his wedding day and with an upcoming UFC fight in June it looks like it is still just a pipe dream. I guess we'll have to settle for hearing his name chanted every time a WWE crowd is bored. Oh, well.