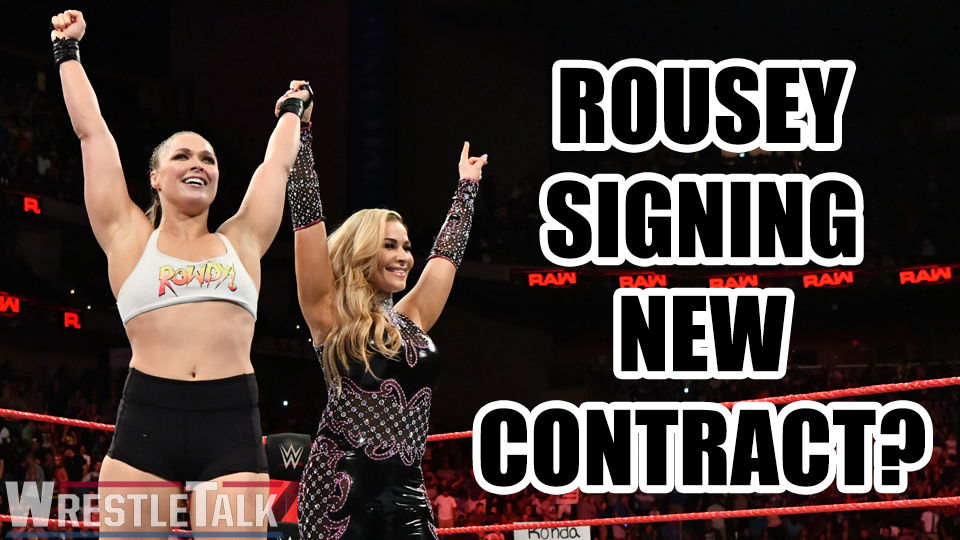 Ronda Rousey's debut at this year's Royal Rumble was met with a ton of excitement but an equal amount of scepticism as this was going to be her first run as a pro-wrestler. Since then Rousey has put in stellar performances at Wrestlemania and Money in the Bank and has more than won over any initial doubters with her varied skillset, hard hitting style and freakish athleticism.
It's clear that Ronda is loving life as a WWE Superstar, so much so that she is considering signing a new contract according to ESPN. Rousey recently discussed her possible future plans with ESPN's Ramona Shelbourne:
''We had a set timeline set, and now we aren't so sure about it because I love it so much. I guess that's the best thing that could've happened, that I would love it so much it would be so hard to stop. I can see why people have a hard time leaving this industry because it's such a joy to be a part of everyday''
The former UFC champion's original schedule was reportedly set out to coincide with her plans to start a family in the near future but those plans may now be put on hold.
Rousey is currently at the forefront of the Women's division in WWE and come Sunday she could have the WWE Raw Women's Championship in hand as an example of how quickly she has taken to life inside the squared circle.
Do you want to see more of Ronda Rousey in the WWE? Let us know in the comments below or on our Twitter page.
Related Content: