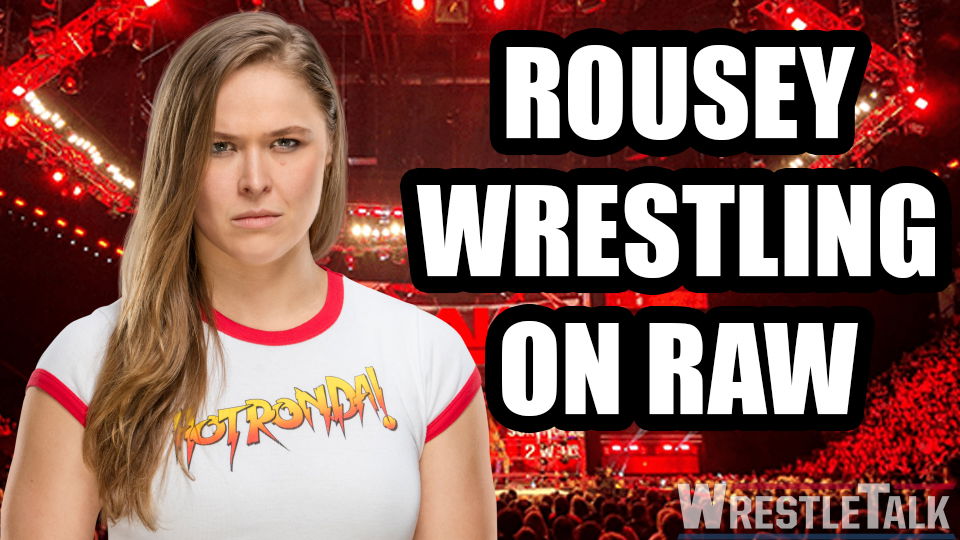 It was announced last night that Ronda Rousey will wrestle her first television match for WWE on next week's episode of Raw.
Following her storyline suspension, Rousey returned to television on last night's broadcast in the corner of Natalya for her match with Alicia Fox (who was accompanied by Rousey's SummerSlam opponent Alexa Bliss).
Ronda got involved in the contest when Fox took a swing at her to goad her into getting on the apron. The distraction ended up costing Natalya, when Bliss took the opportunity to drill her with a cheap shot and Fox hit a big boot for the win.
Post-match, Rousey chased Bliss then took out Fox with her spinning Samoan drop when she tried to intervene. Rousey went for Bliss again but was stopped by Fox, who twice hurled her into the barricade.
Backstage, Rousey confronted Kurt Angle about the attack and the GM made the match with Fox for next week.
No doubt having Ronda wrestle on the show is a response to weeks of very disappointing ratings.
https://www.youtube.com/watch?v=3_0U9blXrgA
The match should have some added real-life spice due to an incident that occurred over WrestleMania weekend when a seemingly inebriated Fox confronted Rousey's husband Travis Browne. WWE officials were so annoyed that Fox was banned from the building on the day of WrestleMania.