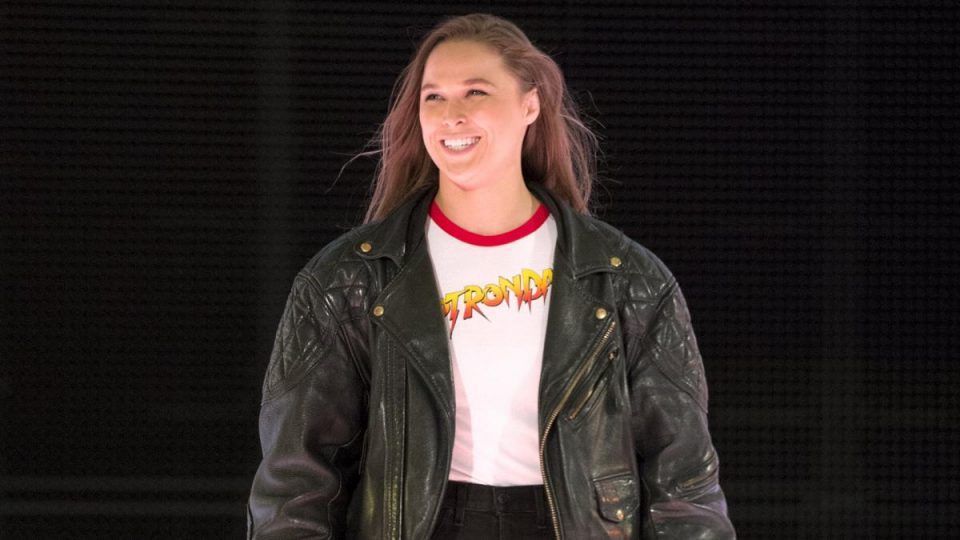 Ronda Rousey is back in a wrestling ring. Unfortunately, it's not in a WWE ring. Although, she is training with a famous wrestler's daughter.
Rousey was training with Teal Piper. Teal is Roddy Piper's daughter.
https://www.instagram.com/p/CFAx0w4J9R2/?utm_source=ig_web_copy_link
We haven't seen Rousey in a WWE ring since WrestleMania 35 where she lost to Becky Lynch. She's left the door open for a return to WWE, but she has expressed that she isn't in love with the fanbase.
Of course, who can forget when she called wrestling fake and made the entire world of wrestling mad after a simple tweet. Rousey has been a fan of wrestling for a long time and specifically Rowdy Roddy Piper.
https://www.instagram.com/p/CFAxtpApSd4/?utm_source=ig_web_copy_link
So, it's not a huge surprise to see her working with Teal Piper. Teal has made an appearance for AEW, appearing in the Casino Battle Royal and getting eliminated by Awesome Kong.
Piper also appeared on WOW. She hosted a talk show segment called Teal Talks before the series was dropped by AXS.
https://www.instagram.com/p/CFAyowhpM9N/?utm_source=ig_web_copy_link
Piper is recovering from an injury and could be looking to get back in shape for an in-ring return sometime soon. Stay tuned to WrestleTalk for any breaking news related to her or Rousey's return.