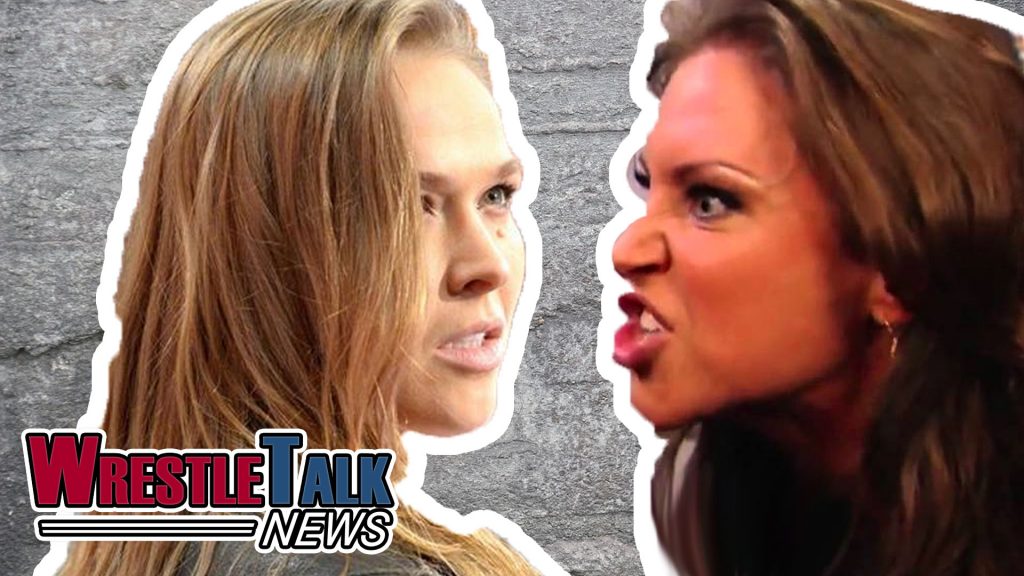 Well last night sure was more Rumble than ever, with both the men's and first ever women's Royal Rumble matches taking place. Oddly, however, the pay-per-view closing angle and biggest mainstream talking point coming out of the show was a WWE debut not in either Rumble match.
If you were taken aback by Ronda's rather large coat during her Asuka staredown, there's actually a heartwarming wrestling reason behind it – as ESPN's Ramona Shelburne pointed out:
The jacket Ronda Rousey is wearing at the @WWE Royal Rumble was Rowdy Roddy Piper's jacket. His son gave it to her beforehand.

— Ramona Shelburne (@ramonashelburne) January 29, 2018
And Ronda's Rowdy jacket wasn't the only thing keeping her WWE appearance under wraps – segue – as both her and the company went to great lengths to cover up the surprise.
https://www.instagram.com/p/BeauqJDBh1N/?hl=en&taken-by=rondarousey
As of Saturday, Ronda was actually in Colombia shooting the action movie Mile 22 with Mark Wahlberg – even posting photos on location over the weekend (above). So to get from its capital city of Bogota to Philadelphia unseen, she chartered a private jet, while her usual entourage remained in Colombia and her husband Travis Browne stayed home in case anyone was recognised. She then "basically stayed out of sight for 24 hours".
Ronda revealed she's been undergoing wrestling training at WWE for the last several months, travelling down to the Performance Center at weekends. But what's in store for Rousey's future?