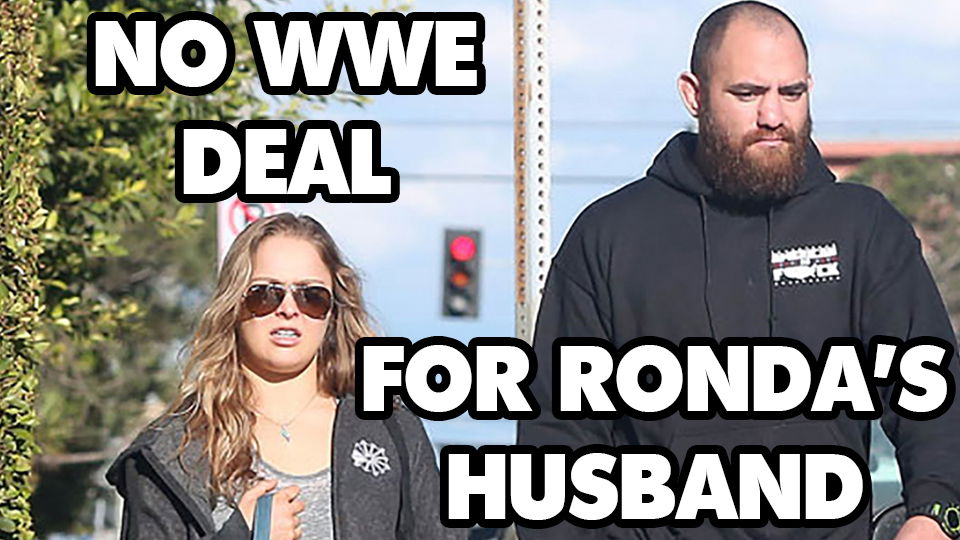 With Ronda Rousey's stock soaring high in the WWE at the moment, it seems there is an almost endless list of possibilities open to the current Raw Women's champion.
One of the options which seems to be less likely now is Ronda teaming with her husband, UFC heavyweight Travis Browne. There has been a spate of recent mixed-gender couples matches, with them prominently featuring at WrestleMania, SummerSlam and Hell In A Cell. In the past Travis has been very receptive to the idea of working with the WWE saying:
"I'll never say no to the possibility of going out there and wrestling. I'd love to go out there and work with my wife."
However, it doesn't seem like we'll be adding Rousey and Browne's names to the division any time soon. Twitter's @adamglyn questioned Ronda and Travis at the airport about a range of issues. Asked if there was a chance he'd sign with the WWE, Travis responded:
"I won't say no, but I doesn't look like it's on the cards at the moment."
Travis has a professional record of 18-7-1, his last fight was in early July 2017 and was his fourth consecutive loss. It is unclear what is next for the Hawaiian born fighter.
In the short term, Ronda has Alexa Bliss at Hell In A Cell in a repeat of their SummerSlam match.
Related Content:
Would you like to see Travis and Ronda team up in the WWE? Do you think there are already enough UFC fighters in the company? Let us know in the comments below or on Twitter here. You can also join us on Discord to chat with Oli, Luke, the magazine team, the website writers and each other here!