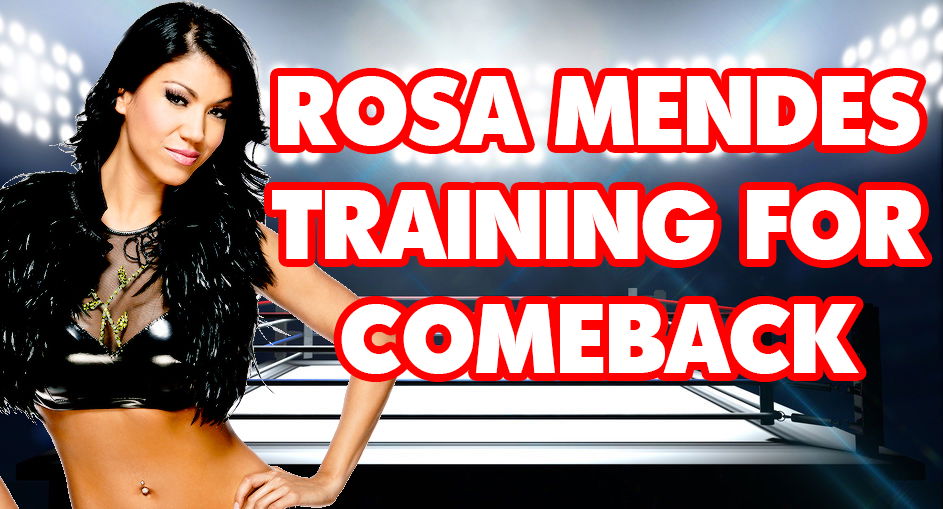 Last month Milena Roucka (formerly known as Rosa Mendes)  spoke to Sportskeeda about motherhood and fitness. She noted during the interview that she misses being in the ring:
"I feel like I wasn't in the ring enough during my career, I was mostly a manager. I would love to get back in the ring. With the women's revolution, the women have more time to have these mind-blowing matches, I would have loved to be a part of it."
Not long afterwards, MCW tweeted a photo of Roucka at their training center, confirming that she's on the "comeback trail"
#RosaReturns@LaRosaMendes hits the comeback trail at the #MCW Training Center! pic.twitter.com/lewkWgyQwq

— MCW Pro Wrestling (@MCWWrestling) March 2, 2018
Roucka announced her retirement on February last year after a two year absence while she was pregnant with her now two-year-old daughter Jordan Elizabeth. Her last appearance on Raw was in an eight-woman battle royal that aired April 13, 2015
It's not common for female wrestlers to make a comeback after having a child, and Roucka's decision is brave and inspirational, showing women that you don't have to choose between a career or being a mom – You can have both.