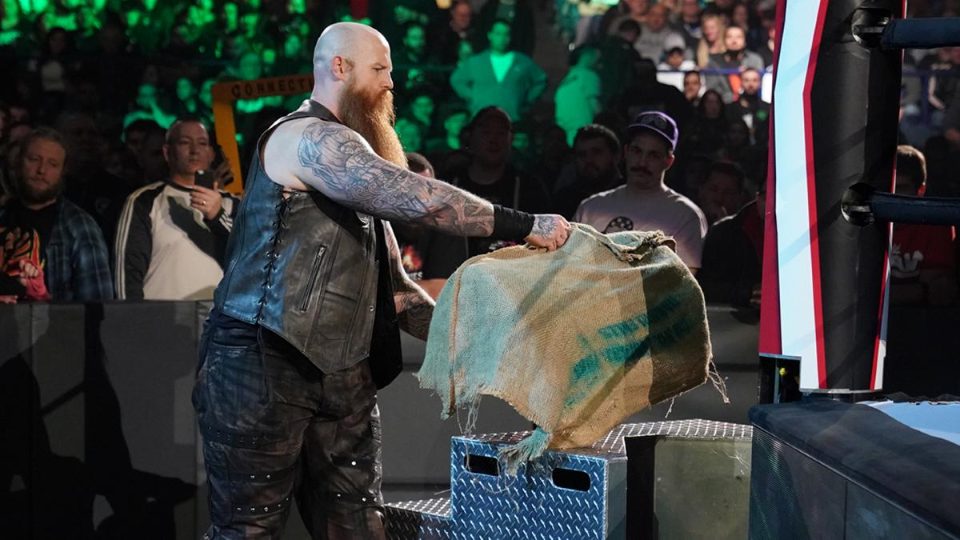 After weeks of jobbers getting squashed and a few weeks of being absent on TV, Erick Rowan finally revealed what was in the cage. Apparently, all you needed to do was ask nicely.
In a random backstage segment, No Way Jose walked up with his cadre of congo liners. He asked very nicely if his crew could see what was in the cage.
Rowan happily complied. He lifted the curtain and pulled out his little friend:
It's time!!!

@ERICKROWAN *finally* reveals what's in his cage on #RAW! pic.twitter.com/CGFJ2dCXtM

— WWE (@WWE) March 3, 2020
It was a giant, robot tarantula. I wish I was kidding. I wish I was making it up.
After all those weeks and jobbers getting squashed, this is the reveal we get. A giant fake spider.  Wow.
At least it wasn't a rubber hand. I don't know what to say.
Let us know what you think of Rowan's cage reveal on Twitter.