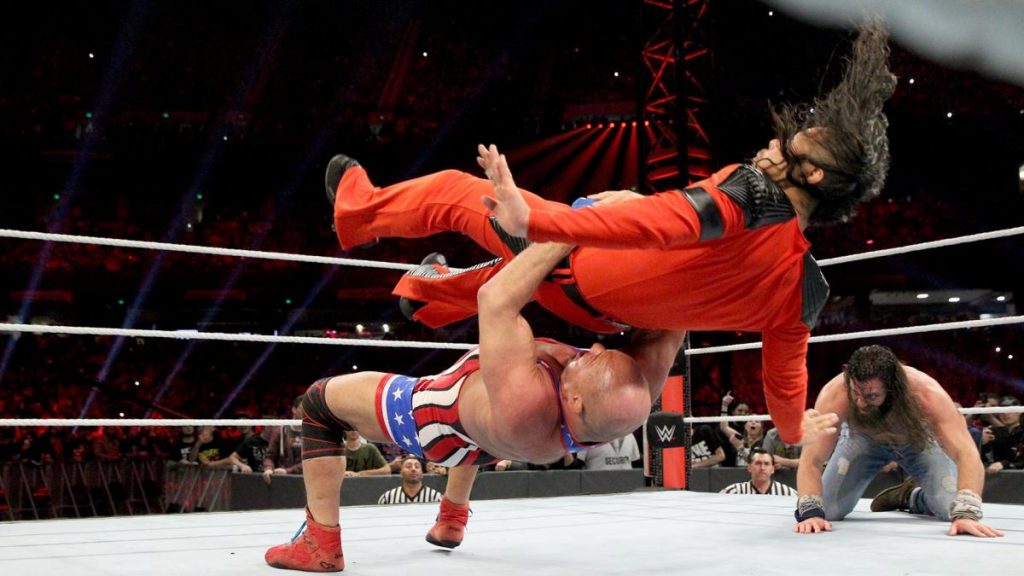 This year's Royal Rumble was unusual in several ways. From Women entering the men's rumble, to someone who wasn't originally in the women's Rumble winning it.
Another thing some may have missed is that there were very few nostalgia entries, in fact, Jeff Jarrett was the only one.
Next to Jarrett, the only person you could try and call a nostalgia act is Kurt Angle, who entered at number four, but this was very nearly not the case.
Until very close to the start of the match, that position had been reserved by Zack Ryder (or Zach Ryder according to Raw), and it was decided at the last minute to put Kurt into the match instead.
Wrestling Observer Radio is reporting that the decision was made as it was generally felt that Kurt would receive a bigger pop than Ryder.
Having said this, it doesn't look like they made any changes regarding the match itself, as Kurt was the second person to be unceremoniously thrown out after Jeff Jarrett.
Poor Zack Ryder. Even when he's been booked in a match he doesn't even get to be in them. But hey, at least he's now in a team with Curt Hawkins so he's guaranteed a win at some point, right?