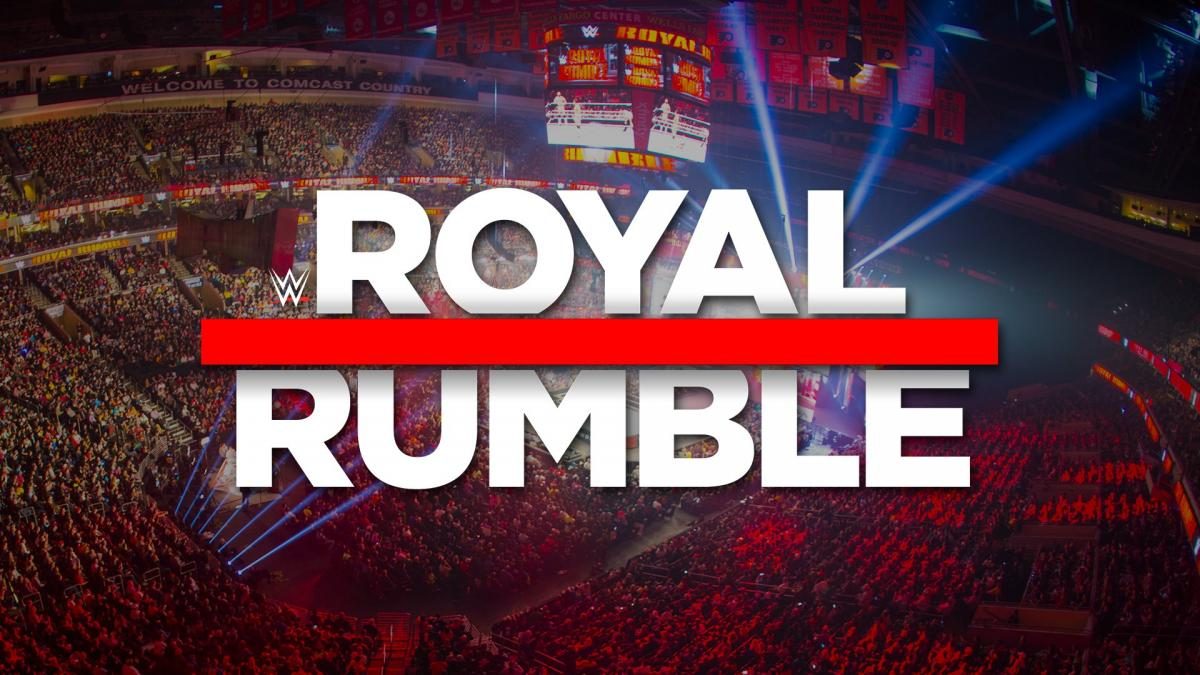 MLW has filed a lawsuit against WWE, the big backstage changes to NXT continue, Royal Rumble surprise entrant spoilers, and more.
Happy Wednesday everyone, I'm Liam Winnard for WrestleTalk.com, and this is the audio news bulletin for January 12, 2022.
You can listen to today's round-up here:
MLW Files Lawsuit Against WWE
Major League Wrestling (MLW) announced last night that it has filed a lawsuit against WWE, alleging that WWE has perpetrated unlawful interference with MLW's business in order to minimise the level of competition the promotion presents to WWE.
One example of this that MLW gave in the lawsuit was in regards to a deal with Tubi streaming services that MLW had made and was about to be announced publicly. The lawsuit states (via PWInsider):
Prior to Tubi and MLW issuing the joint press release, WWE learned about the terms and existence of the License Agreement. On or about August 9, 2021, WWE executive Stephanie McMahon spoke with a Tubi executive located in California about the License Agreement. Ms. McMahon initially pressured the Tubi executive to deny MLW a time slot that would compete head to-head with WWE's NXT programs on Tuesday nights. But Ms. McMahon ultimately pressured the Tubi executive and other senior executives at Fox to terminate the agreement in its entirety. Tubi's affiliate, Fox, could lose WWE's business or preferred content if Tubi did not acquiesce to WWE's demand and terminate its agreement with MLW. On August 9, 2021 — the night before a planned press release about the Tubi-MLW deal — as a result of WWE's pressure and interference, MLW received a letter purporting to terminate the License Agreement.
MLW claimed this led to a 40% drop in ticket sales and added:
As a result of WWE's interference, MLW has lost a critical platform to air its new programs. It can take months, if not years, to find such a platform. Although MLW had been offering and still offers its content for streaming on YouTube, that does not afford it a meaningful audience, and MLW receives no fees for the rights to its content and marketing support which are critical to its success as a business.

In order to survive economically and meaningfully compete in the Relevant Market, professional wrestling companies need fair, competitive access to media rights partners. As a result of WWE's interference with MLW's ability to retain media rights, MLW's brand recognition has declined and will continue to decline, it has lost and will continue to lose its valuable talent, and its business will be destroyed.
The second example that was given in the lawsuit was WWE's alleged interference in the relationship between MLW and VICE. The lawsuit states
When WWE found out about the MLW/VICE agreement, its Senior Vice President, Susan Levison, called a VICE executive to tell him that WWE's owner, Vince McMahon — notorious for his aggressive business tactics — was "pissed" that VICE was airing MLW content and wanted VICE to stop doing so. The VICE executive told Levison that "I think that this is illegal what you're doing" and that it was probably an antitrust violation, to which Levison responded that she could not control Vince McMahon. WWE had considerable leverage over VICE because professional wrestling was an important part of VICE's programming and wrestling viewers were an important part of VICE's audience. VICE therefore needed WWE, as the overwhelmingly dominant wrestling company, to ensure the success of VICE's wrestling-related programs, which included a series, Dark Side of the Ring, often focused on WWE storylines based on input from WWE. WWE's interference resulted in VICE withdrawing from negotiations over airing new MLW content and in VICE airing only a single MLW program.
Other allegations made in the lawsuit were that:
WWE attempted to poach MLW's talent and aired footage of one of MLW's fighters without authorization or consent
WWE also allegedly attempted to induce MLW's wrestlers to breach their contracts and reveal confidential and proprietary information about MLW's business
MLW is seeking the following from the court:
A judgment in favor of MLW and against WWE
An award of actual damages and all damages that were a natural result of WWE's tortious conduct, in an amount to be calculated at trial, inclusive of any pre-judgment or post-judgment interest accrued under California Civil Code
An award of exemplary damages for WWE's oppressive and malicious tortious conduct, pursuant to California Civil Code
A declaration that WWE's unlawful and predatory interference with MLW's access to the media markets and wrestling talent was and is decreed a violation of Section 2 of the Sherman Antitrust Act
Injunctive relief to prevent WWE from engaging in anti-competitive and unfair business practices towards MLW pursuant to California Business and Professions Code
Injunctive relief to prevent WWE from engaging in anti-competitive and unfair business practices towards MLW pursuant to Sections 4 and 16 of the Clayton Antitrust Act, 15
An award of treble the amount of MLW's damages resulting from its antitrust injuries to be proven at trial in accordance with Section 4 of the Clayton Antitrust Act
An award of MLW's costs and expenses of litigation, including attorneys' fees and expert witness fees, in accordance with Section 4 of the Clayton Antitrust Act
Interest
Such other relief as the Court deems just and proper
WWE did issue a statement in response to the lawsuit, stating:
"WWE believes these claims have no merit and intends to vigorously defend itself against them."
Someone else who commented on the situation was AEW's Joey Janela, who is also known for his role at GCW. Janela tweeted:
This dude (Court Bauer – the CEO of MLW) – has 'No GCW' written into his new contracts because I called him out for taking advantage of young talent… I hope the titan puts em out…

I know it's the cool thing to support the underdog taking on the big dog, but this ain't it…
Stay tuned to WrestleTalk.com as we'll provide any updates on the case as it progresses.
Backstage Changes To NXT Continue
The last few months have been a period of change for NXT as WWE's developmental system, and that change is continuing, with a new update being provided on how the brand's creative team now operates.
According to PWInsider, NXT is no longer being left to its own devices like it was during the Triple H era. Instead, the NXT creative team will now report directly to Bruce Prichard and Christine Lubrano, just like the Raw and SmackDown creative teams.
Johnny Russo, who is no relation to Vince, will be the brand's lead writer, under the supervision of Prichard and Lubrano. Russo had been the brand's lead writer already since July 2020, and has been with WWE since 2011.
Royal Rumble Surprise Entrant Spoilers
I specifically left this segment until after the other two, so this is your warning, if you don't want spoilers for a couple of surprise entrants into the women's Royal Rumble match, you should probably stop listening at this point.
Okay, that was your warning, so… PWInsider Elite is reporting that Melina and Cameron (Ariane Andrew) are set to make appearances in the Rumble match.
It's unknown at this point whether WWE will announce them in advance, or if they'll be treated as surprises and we'll only find out officially when they actually enter the match.
You can find a full list of officially announced entrants at WrestleTalk.com/stats – the lineup includes a few other returning names including current IMPACT Knockouts Champion Mickie James, Michelle McCool, the Bella Twins, and Summer Rae.
Other Stuff
In a few other little bits of news…
John Cena said to Ellen Degenerous that he isn't sure if he'll be able to make an appearance at this year's WrestleMania because he has a lot of good opportunities coming up that may clash with the timing of the event.
As reported by Sean Ross Sapp, Odyssey Jones was injured during a match on 205 Live against Saurav that was being taped ahead of last night's NXT 2.0. It was Saurav's first match since January 2021.
In notable news from NXT itself, Elektra Lopez helped Santos Escobar defeat Xyon Quinn, Malik Blade and Edris Enofé beat Joe Gacy and Harland to earn a spot in the Dusty Rhodes Tag Team Classic via disqualification due to Harland getting a bit carried away, Tony D'Angelo beat Pete Dunne in a Crowbar on a Pole match, and AJ Styles defeated Grayson Waller in the main event, before saying that Waller put in a good performance, and then bringing out a returning LA Knight who confronted Waller to set up a future match that has already been building for months and months.
Switching gears, tonight is AEW Dynamite, and the announced card so far is Sammy Guevara defending the Interim TNT Championship against Daniel Garcia, Powerhouse Hobbs vs Dante Martin, the fourth edition of Hikaru Shida vs Serena Deeb, and CM Punk vs Wardlow.
Be sure to stay tuned to WrestleTalk.com throughout the day to keep up with all the news from the world of pro-wrestling, and I'll see you tomorrow morning for another round-up.