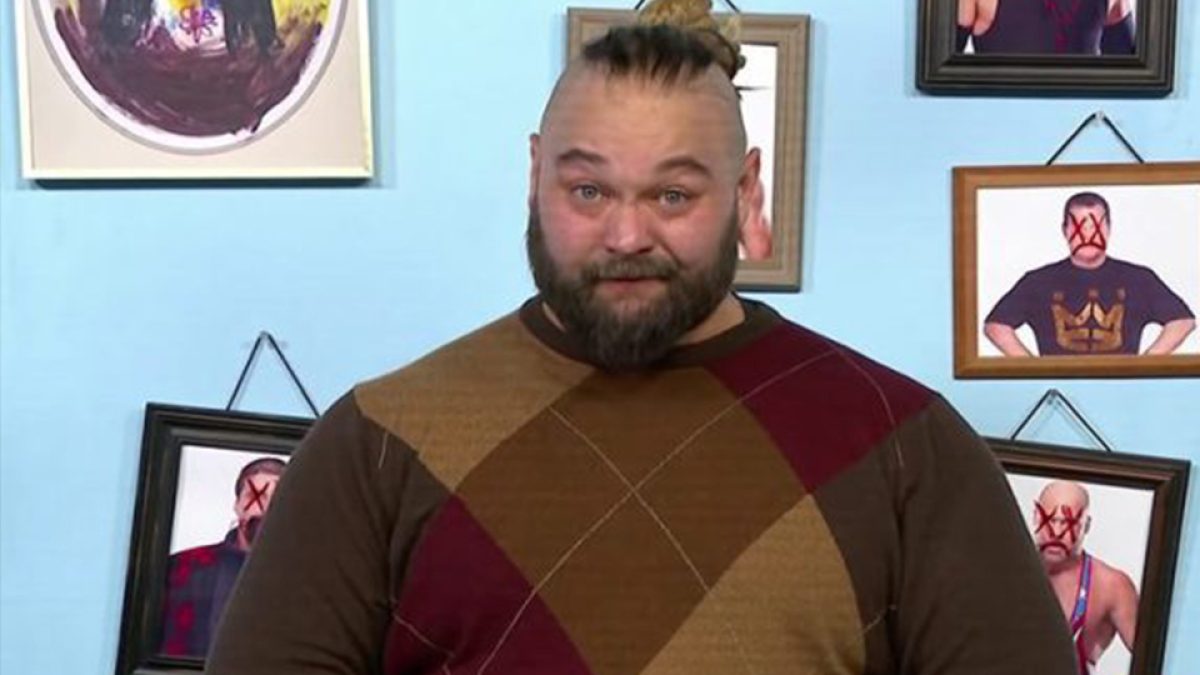 A possible rumor killer regarding speculation that former WWE star Bray Wyatt is headed to AEW has emerged.
It was recently reported that Bray Wyatt is likely joining AEW soon. On the latest edition of The Bryan and Vinny Show, Bryan Alvarez stated that he has since received messages from "people within AEW" who noted that they hadn't heard about any Bray Wyatt plans.
Clarifying that AEW President Tony Khan was not one of the individuals who reached out, Alvarez said:
"On the Wrestling Observer Radio show with Garrett, I don't know the exact wording that Dave (Meltzer) used but he seemed to indicate that Bray Wyatt was going to AEW. What I can tell you about this, I am not saying that Dave is wrong. He may be right and it may happen but, as soon as that show went up I started getting text messages and they were from people in AEW. It was not Tony Khan.

"These were people that probably should know and they were like 'did Dave say that Bray is coming?' And I said, 'I don't know, I didn't do the show, I haven't heard it yet.' Essentially, they were unaware of this. Again, I am not saying that Bray isn't going or that Dave is wrong. Dave may know something that they don't know, which would be sort of weird. But that's the story right now.

"What I think I can safely say is I do not believe it is a guarantee that Bray Wyatt is going to AEW. Maybe he will, maybe he won't. To me, this is not like CM Punk where CM Punk was going to AEW and I'm like 99.9999 percent sure that Bryan Danielson is going to AEW. I would not say anything resembling that for Bray Wyatt. I'm not saying it's not gonna happen, maybe it will but I would put it at much less than 99.9999 percent at this point."
It is worth noting that Wyatt's 90-day WWE non-compete has yet to expire, so he legally cannot begin negotiations right now. Wyatt was released by WWE on July 31.
Transcription via WrestlingNews.Co.
To make sure you stay updated with all the latest wrestling news, add WrestleTalk.com to your Google Discover feed and follow us on Twitter!