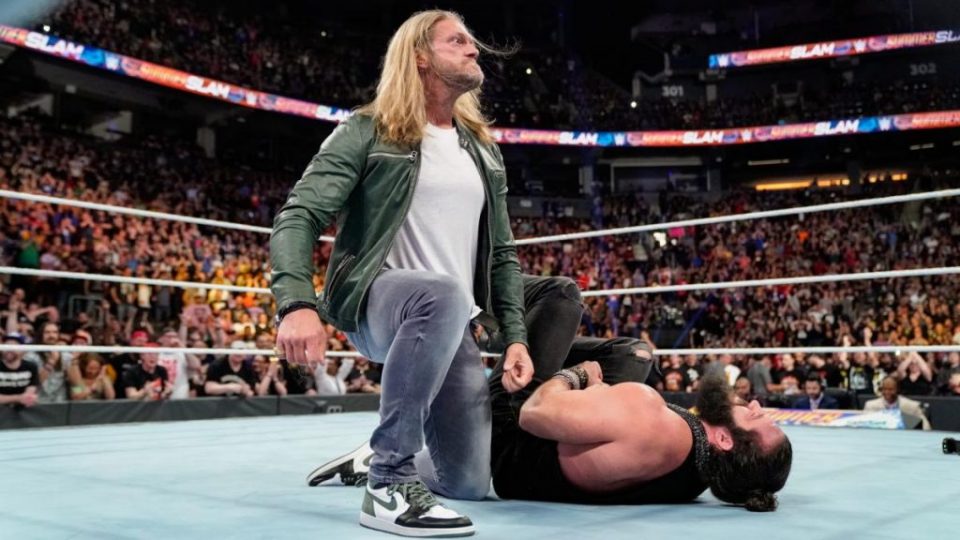 Could it be? Well if the latest WrestleVotes tweet is anything to go by, it really might have happened.
WrestleVotes has a very good record of reporting backstage WWE news, and often likes to tease fans with subtle or not so subtle hints about possible returns or storylines.
For example, the account tweeted about both the King of the Ring tournament and the debut of "Huskus the Pig Boy" shortly before they were announced on WWE TV.
The latest subtle hint appears to point towards WWE legend Edge being cleared to return to the ring, 9 years after he was forced to retire in 2011 due to a neck injury.
So…

You think you know me?

— WrestleVotes (@WrestleVotes) January 10, 2020
For those who aren't aware, "so, you think you know me" are  the opening lyrics to Edge's entrance music.
His return has been speculated for a number of months, and rumours began after he speared Elias on the pre-show of SummerSlam 2019, the first physical thing he had done in a wrestling ring since his early retirement.
The report was that Edge had signed a significant contract with WWE, and that a number of people within the company were pushing hard for him to return.
The man himself has said he would be able to return to the ring, but doesn't believe he would be cleared by WWE's doctors.
Still not and still not. Period.

— Adam (Edge) Copeland (@EdgeRatedR) December 20, 2019
I mean that's exactly what he would say…
The obvious place for him to return would be at the Royal Rumble on January 26, but we'll have to just wait and see what happens. We will of course keep you updated with any further news.