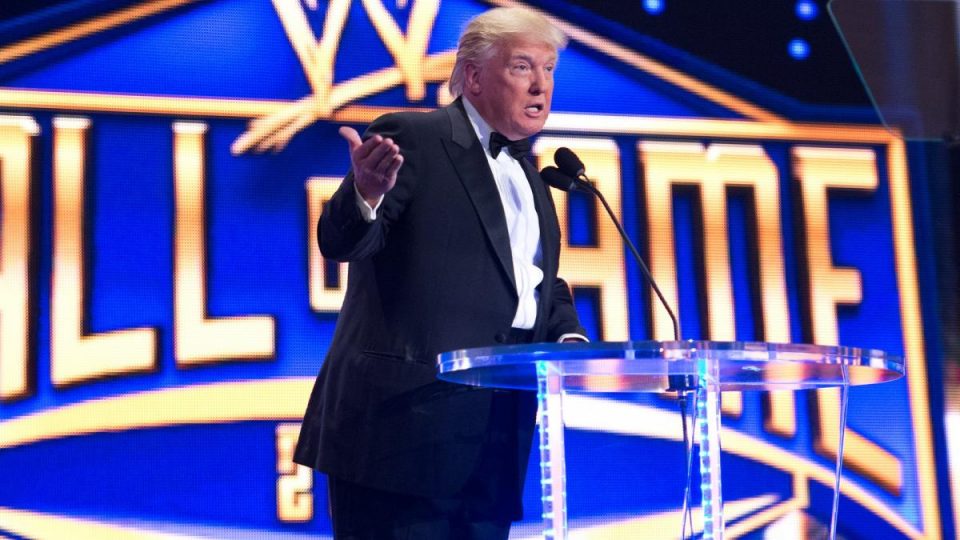 It has been reported that FOX Sports wants to make WWE Smackdown feel far superior to AEW by the time the show hits the sports network in October 2019.
It has even been suggested in various reports that FOX want various celebrities in attendance for Smackdown's premiere on FOX on Friday October 4th.
According to Tom Colohue of Sportskeeda Wrestling, FOX has been "floating the idea" of asking Vince McMahon to have the President of the United States Donald Trump appear on Smackdown Live later this year.
"FOX have asked for Trump so I'm trying to write something short and easy for him that makes him look good. Vince doesn't like us to say anything bad about Trump so I'm just doing the best I can."
President Trump is actually a WWE Hall of Famer, and was involved in the "Battle of the Billionaires" with Vince McMahon at WrestleMania 23. Until a few months ago, Vince's wife Linda was a member of Trump's Cabinet.
There is no official on whether Trump will show up on Smackdown or if the report suggesting FOX requested an appearance from the President is even true.
Although this sure is interesting, take this report with a pinch of salt.