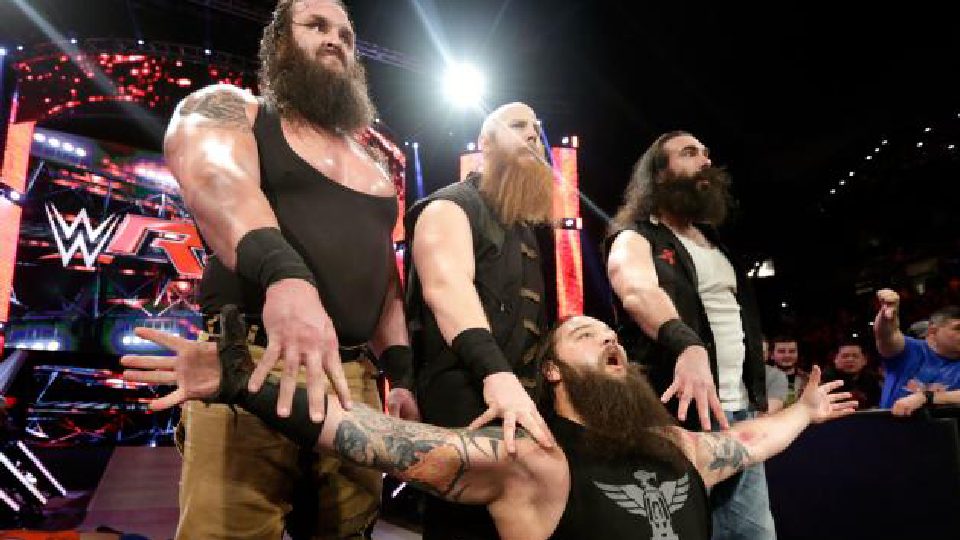 Several weeks ago, it was reported that some of the WWE stars who had been released in April had been offered deals to return to the company.
Perhaps one of those wrestlers has been revealed, as Bray Wyatt is hinting at the return of The Wyatt Family, perhaps alluding to a potential Erick Rowan comeback.
The release of Rowan earlier this year came as a bit of a surprise, with WWE seemingly behind the former SmackDown Tag Team Champion.
On Friday's SmackDown, Bray Wyatt appeared as his old "Eater of World's' character during a segment with Braun Strowman. It seems like this version of Wyatt will be feuding with Braun.
During the segment, you could see the old white sheep mask of Erick Rowan. It is interesting that WWE decided to use footage of the three-man Wyatt Family of Rowan, Braun and Bray as opposed to footage that also featured Luke Harper.
Obviously, Luke Harper now wrestles for AEW as Mr. Brodie Lee, so WWE couldn't reform the four-man version of The Wyatt Family even if they really wanted to.
The teases did not stop there, as Bray Wyatt also tweeted out an old picture of The Wyatt Family that again just featured himself, Erick Rowan and Braun Strowman.
Daddy's back#LetTheSinBegin
And
Always….#DownWithTheMachine pic.twitter.com/DF1U9jdKEE

— Windham (@Windham6) June 20, 2020
Of course, this is merely speculation at this point and nothing has been reported by way of a proper Erick Rowan return. However, don't be too surprised if he does make a comeback as part of the Braun Strowman and Bray Wyatt feud.
Speaking of released WWE stars potentially returning, one former WWE star has clearly ruled out that he'll be making a comeback. You can read more about that by clicking here.