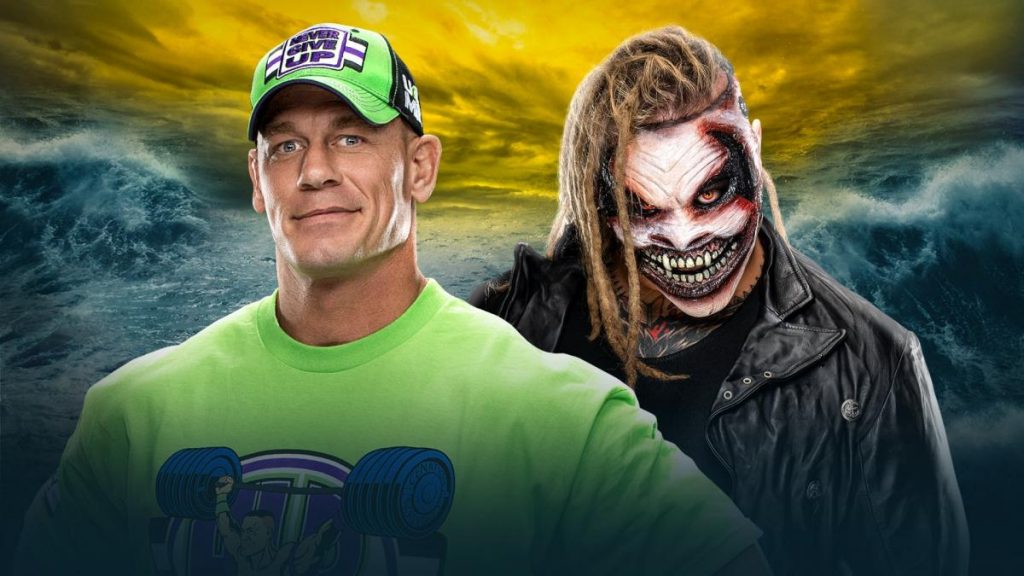 It has been reported that rather than just the Performance Center in Orlando, several matches that are due to take place at WrestleMania will be filmed at other "closed set" locations. One of these might have recently been leaked.
With regards to other locations, it was revealed yesterday on Raw that AJ Styles and The Undertaker will now have a Bone Yard Match at 'Mania. It has been speculated that this will be like a Buried Alive match and could take place at a Graveyard.
It has now been reported that another 'Mania match will be filmed outside of a typical arena, and that is the highly-anticipated singles clash between The Fiend Bray Wyatt and John Cena.
According to Gorilla Position on Twitter, WWE is going to give the match a "full-blown movie treatment with a unique look and feel". The match will also be held at a closed set, perhaps in a warehouse.
Apparently John Cena VS The Fiend at #WrestleMania will get a full blown movie treatment with a unique look & feel; rumours suggest a match shot (on a closed set) in a warehouse, like House of Horrors. As long as there's no projections of cockroaches, I'm happy pic.twitter.com/uGDOR66ytR

— Gorilla Position (@WWEGP) March 23, 2020
However, what is potentially worrying is that the match would be "like the House of Horrors" match. The gimmick match was introduced for a match between Bray Wyatt and Randy Orton at Payback in 2017 and was not well received.
WWE may have the opportunity here to create something special. The idea of having these movie-like matches will solve the issue of having no fans and could also allow for some cool moments, like having The Fiend and Bray Wyatt int the same place.