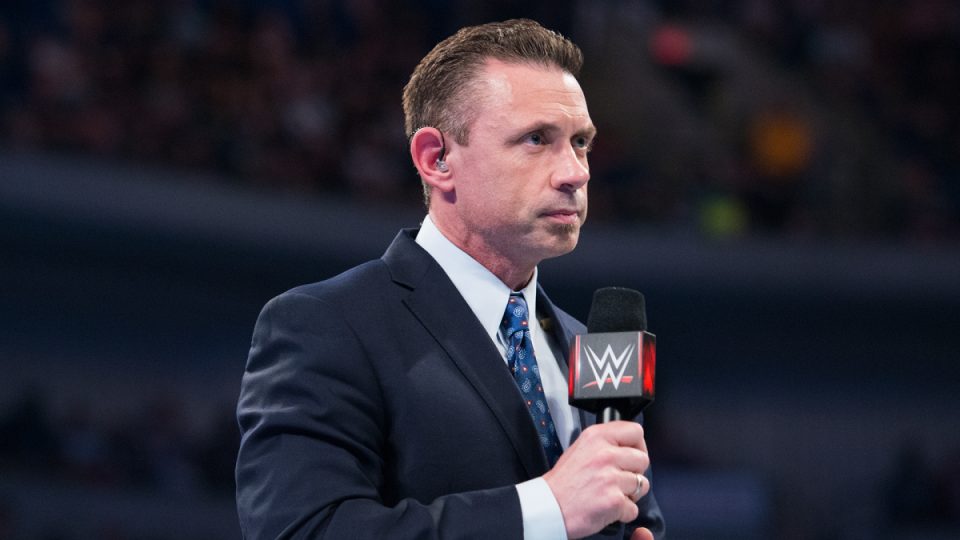 One thing you will have noticed during this week's Raw was the complete lack of someone screaming "It's Boss time," and that's because WWE's senior commentator Michael Cole has moved to SmackDown Live on FOX.
However, there are now rumours starting to circulate around the wrestling world (first reported by cagesideseats) that his new role on Friday nights may not be all that permanent.
Due to Cole moving to SmackDown, and Raw getting an entirely new commentary team made up of Vic Joseph, Dio Maddin and Jerry Lawler, Tom Phillips and Byron Saxton are without roles in the company.
It is thought that Phillips will now be working backstage, but the rumour is that he will eventually be replacing Cole as WWE's lead play-by-play commentator.
While there is no time-frame for this, Cole has been with WWE in different backstage and commentary roles for 22 years now, and let's face it, you can only watch so much WWE TV before you need to take some kind of break.
While his commentary is little more than white noise for many, he is one of the most respected people in the company, and is probably one of the best paid, so there is no reason why he wouldn't be able to retire a bit early.
Furthermore, Phillips has apparently got a lot of praise for his work on SmackDown Live, so WWE will likely be keen on getting him back on TV sooner rather than later.