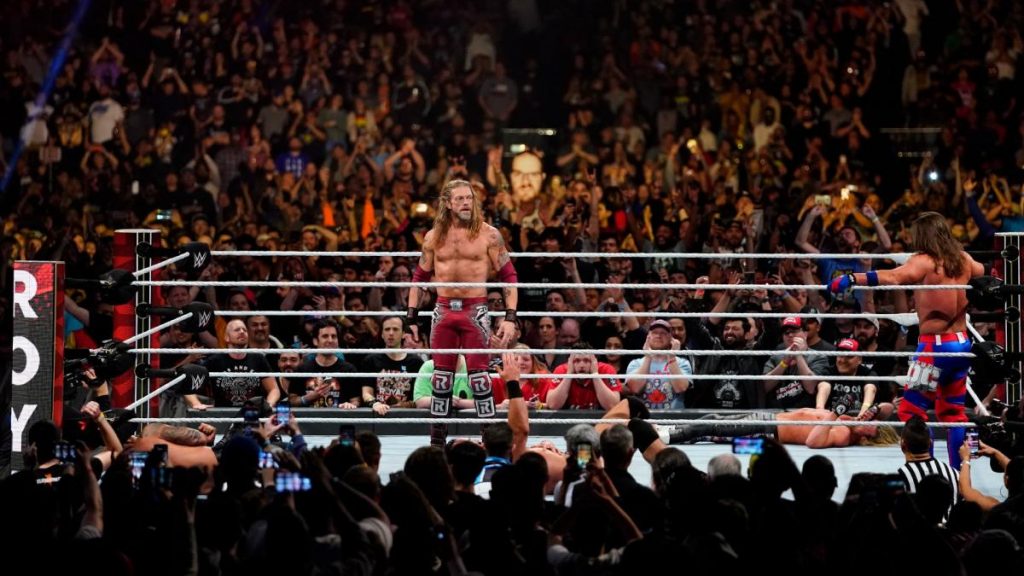 Last night at the Royal Rumble, former World Heavyweight and WWE Champion Edge made his shocking return to the ring as entrant number 21. He lasted a very respectable 24 minutes before being eliminated by runner up Roman Reigns.
It was reported very soon after that WWE had offered Edge a three-year deal for "significant money". However, WWE wasn't the only company he was speaking to.
Since his return, reports have emerged suggesting AEW higher-ups had met with Edge to convince him to join the new promotion. As he had been cleared by independent doctors, AEW were reportedly open to the idea of him wrestling.
With regards to how AEW was planning on using the Rated-R Superstar, it is believed by WWE that they wanted him to appear at All Out in August 2019.
On the matter, Wrestling News had the following to say:
"The rumor within WWE is that AEW wanted to get him in for a surprise appearance at the All Out pay-per-view in Chicago but Vince McMahon offered more money. "
Just under three weeks before All Out, Edge returned to WWE TV to hit Elias with a Spear, his first bump/move in over eight years. It seems like WWE caught wind of the negotiations with AEW and tried to get him cleared to compete.
It has been reported that Edge's appearance last night was not a one-off, and he is set for a WrestleMania match with Randy Orton.