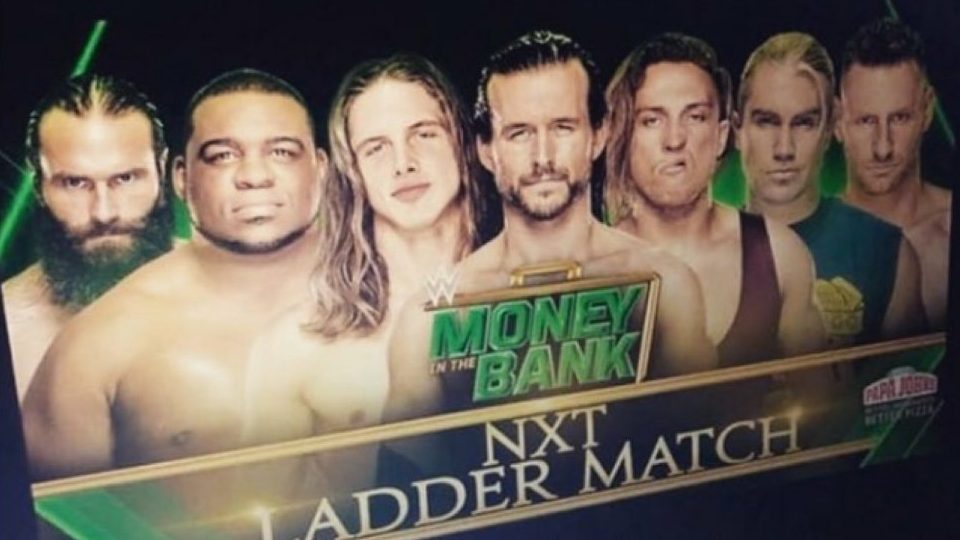 Take this one with an ocean of salt probably, but it would be fantastic if it was true.
An image has been circulating on Twitter of a third Money in the Bank ladder match involving the NXT men's roster, and while doubt has been cast over the legitimacy of the image, the idea is one we can really get behind.
From the rumor mill: There is a rumor going around that we may be seeing an NXT Money in the Bank Ladder Match. Adam Cole, Keith Lee, Matt Riddle, Jaxon Ryker, Pete Dunne, Tyler Breeze, and Dominik Dijakovic would be in it. pic.twitter.com/6UQrgkLFjG

— ALL THINGS COMBAT (@ThingsCombat) April 28, 2019
Unfortunately there is currently no evidence to suggest that the image is legitimate and not just something a talented photoshopper has put together, but who knows, maybe someone at WWE sees the fan interest and pitches the idea!
Again, please take this with a big old pinch of salt.