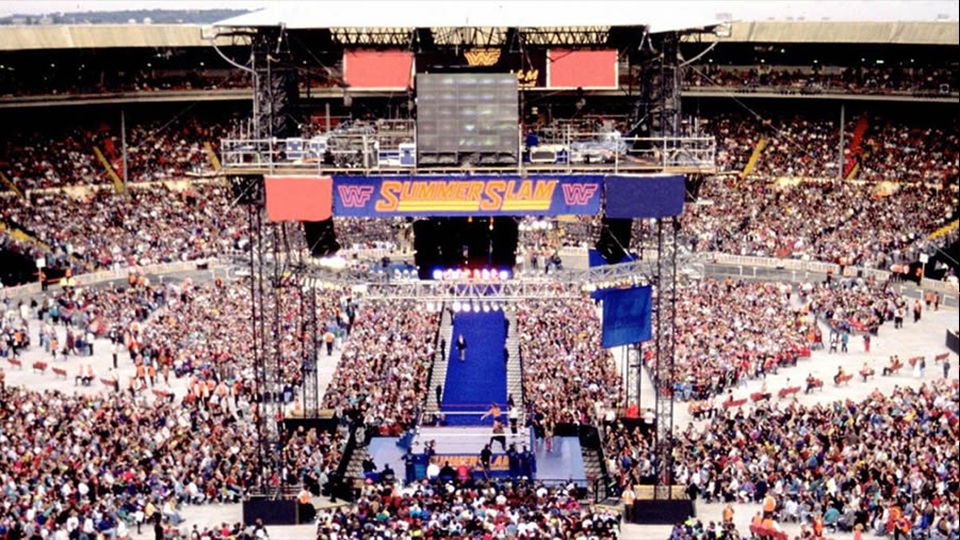 WWE and BT Sport announced their new partnership in late 2019. Now, it seems WWE may be trying to bring their first major event in decades to the United Kingdom.
Reports have claimed WWE are in talks to bring a major pay per view to the UK. It would be their first major event since SummerSlam 1992.
The SummerSlam event took place in Wembley Stadium, drawing approximately 80,000 fans to see the British Bulldog defeat Bret Hart for the Intercontinental Championship. WWE held a series of UK exclusive pay per views in the early 2000s, such as Insurrextion and Rebellion. These events rarely had anything of note on them.
WWE's return to the UK on a large stage has been talked about for years. Fans have been eagerly anticipating a pay per view being announced and they may not have to wait much longer.
Which WWE pay per view do you want to see make its way across the pond? Let us know on Twitter!