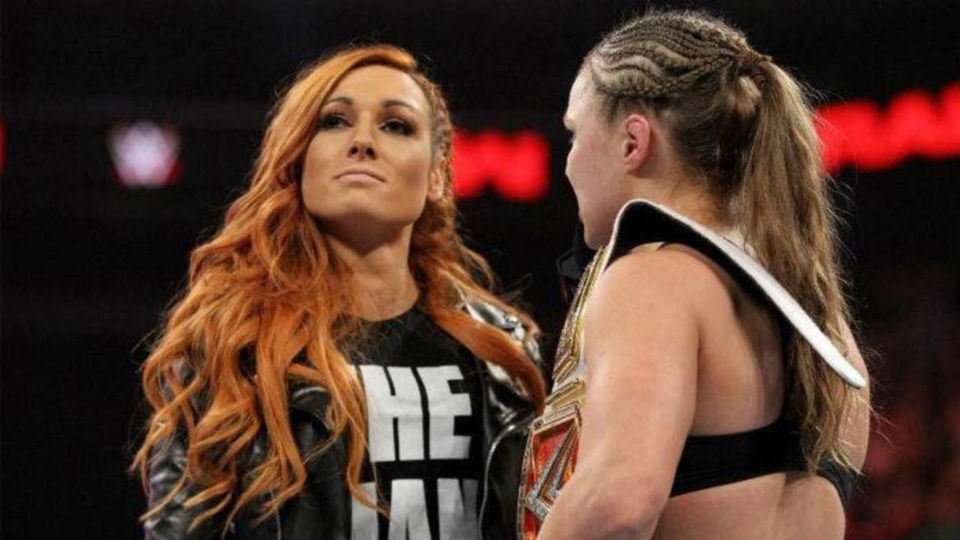 Earlier this year at WrestleMania, Becky Lynch defeated Ronda Rousey and Charlotte Flair to capture both the Raw and SmackDown Women's Championships in the show's main event.
While she might not be main eventing WrestleMania two years in a row, WWE is rumoured to have a big match planned for "The Man" for next year's marquee pay-per-view.
Many people were unhappy that Charlotte Flair was added to the Ronda vs. Becky match at WrestleMania 35. Fans and critics alike were of the belief that the rivalry was hot enough without the addition of Flair.
On this note, Wrestling News is reporting that WWE ideally wants Ronda and Becky to go one-on-one at WrestleMania 36 in April 2020.
If Ronda doesn't return, WWE wants Becky to face Shayna Baszler at the show. This comes after Shayna defeated both Becky Lynch and Bayley in the main event of Survivor Series.
"They wanted Lynch vs. Baszler for WrestleMania if they couldn't get Ronda Rousey back and Rousey has said that she is in no rush to return."
If Rhea Ripley beats Baszler for the NXT Women's title on the 12/18 episode of NXT, I could see Baszler moving up and winning the women's Royal Rumble match, setting up a title match a WrestleMania with Lynch.
Speaking of WWE's plans for Lynch, Wrestling News is also reporting that Becky is set to defend her Raw Women's Championship at the Royal Rumble against Asuka.