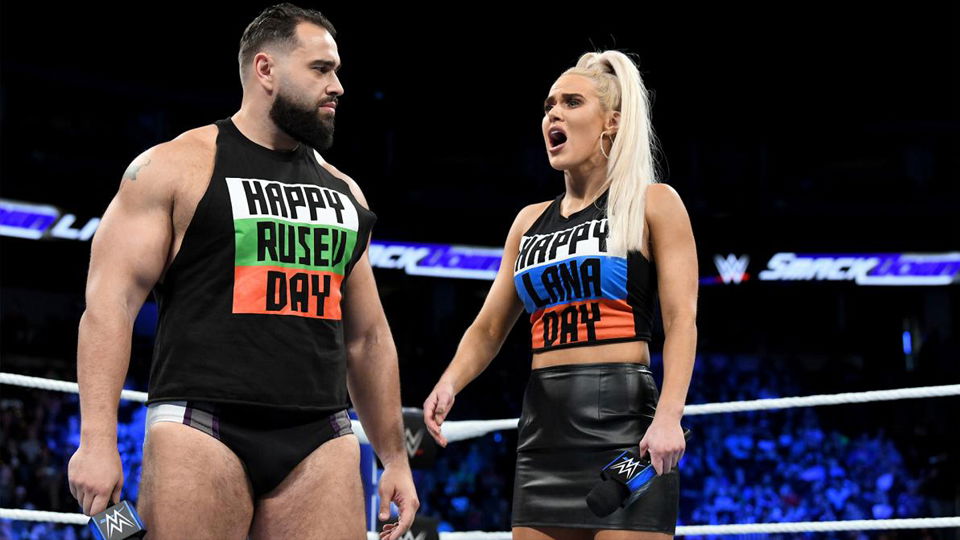 It was reported in November of last year that Lana has signed a brand new five-year deal with WWE. However, her real-life husband Rusev was yet to decide on his future.
Fast forward six months to April 2020, and Rusev has still not yet signed a contract extension with WWE, so Vince McMahon decided to fire him as part of the cost-cutting measure brought on by the Coronavirus.
In a tweet that has since been deleted, one fan said that WWE should have fired Rusev instead of Lana. Unsurprisingly, the former United States Champion wasn't best pleased when he read this.
Rusev fired back, tweeting that the person who posted the message was a "s*itty person" for wishing that someone was fired. Here's exactly what the former WWE star had to say:
"Hey you know what F you , dude. Wishing for somebody to be fired speaks volumes of a shitty person. Fix your shittiness now before you pass is down."
Unlike many of the other released WWE stars, Rusev has yet to debut for another promotion. Interestingly, he claimed in a Twitch stream a few weeks ago that he's actually done with professional wrestling.
Speaking of Lana and Rusev, Lana revealed in a bizzare Instagram post that her and Rusev had sex on the WrestleMania 31 tank. You can read more about that story by clicking here.