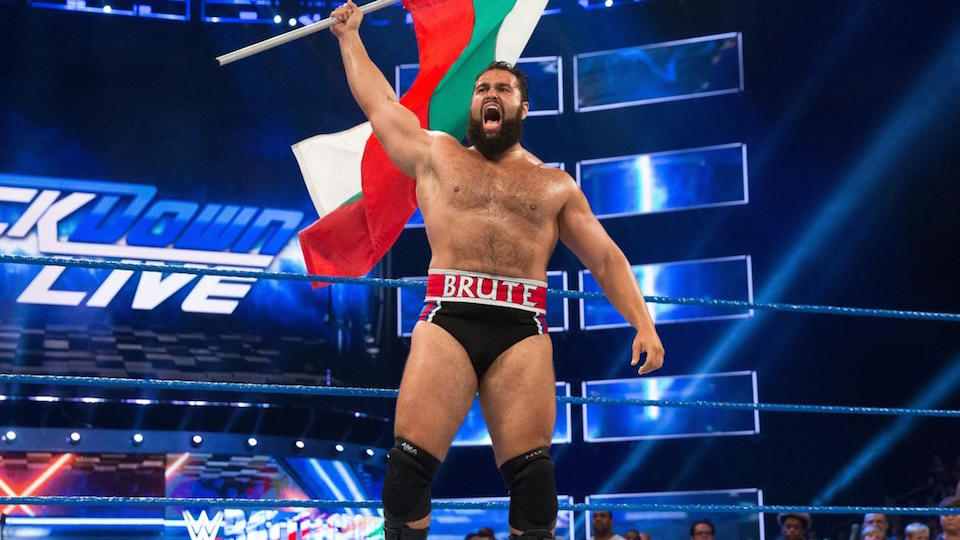 With the final entrants into the WWE World Cup announced, the entire lineup is officially made-up of Americans. This apparently hasn't sat well with one of the only non-Americans to even compete in a qualifying match.
After tweeting out his apologies to the world about not representing them, the 'Bulgarian Brute' Rusev returned to Twitter to further his complaints. He called out WWE asking 'if their World Cup is only made up of Americans, does that not make it simply a US Open?':
If it's only Only Americans in the #WWEWorldCup does it become USOpen ?

— Miro (@ToBeMiro) October 17, 2018
Whether this is out of spite or simply a joke (that he definitely stole from me) from the man who was buried by the Undertaker earlier this year is unclear. What we do know, however, is that Rusev is not wrong.
WWE promoting a tournament as a "World Cup" and then filling it exclusively with American participants is an interesting decision. With any luck, if we see another of these down the line, some more nationalities will be represented.
What do you make of Rusev's comments? Should more nationalities have representation in WWE's World Cup? Let us know in the comments.