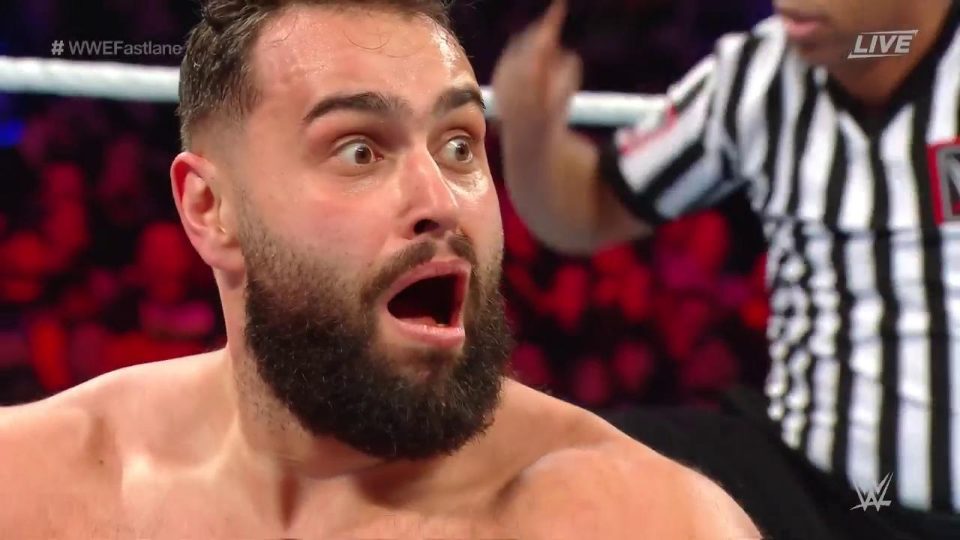 Rusev returns on Monday Night Raw.  If anyone had money on him coming back to be revealed as the father of Maria's baby, then you're probably a billionaire tonight.  In a strange twist, an incredibly in-shape Rusev returned by being introduced by Maria as the father of her baby.
He promptly took out Mike Kanellis in Kanellis' second match of the night.  Originally, it was announced by Maria that Ricochet was the actual father.
We were today years old when we found out that the REAL father of @MariaLKanellis' baby is… @RusevBUL?!?! #RAW @RealMikeBennett

We're still so confused. pic.twitter.com/63UY054L6E

— WWE (@WWE) September 17, 2019
She then revealed she was just trying to motivate Mike.  Mike had had enough.  He just said congratulations to them both and wished them well. However, Rusev just decided to make it even a worse day for the poor guy.  He beat him after two moves.
The announcers called Kanellis a loser.  The street profits and even Titus O'Neill made fun of him.  I guess this is one way to get a guy over.  By the way, where's Lana?