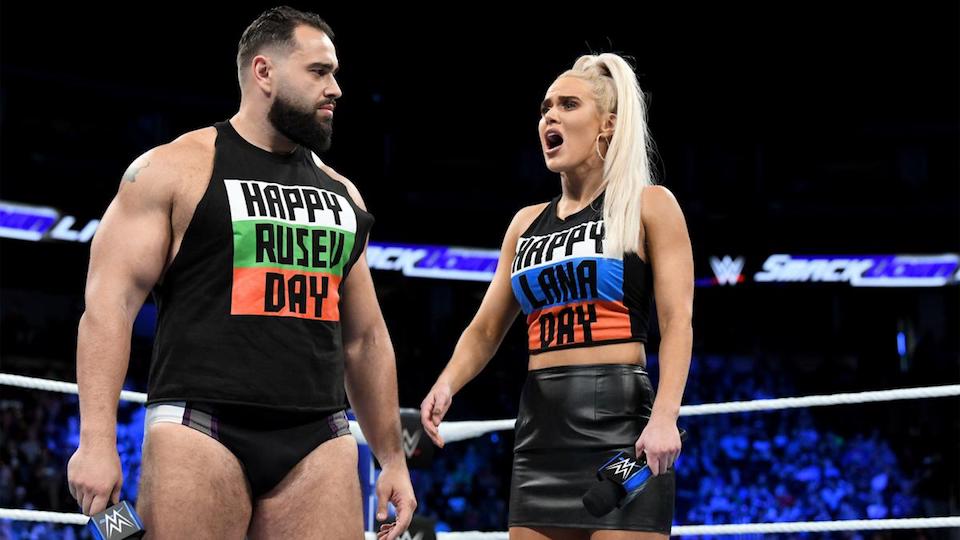 Imagine trying to explain the Rusev, Lana and Bobby Lashley storyline to someone who doesn't understand wrestling.
"Right, so they're married in real life and were married in WWE but now they're divorced in WWE but still married in real life and also she had a female lover and now they're having wrestling matches against each other."
Thankfully this whole ordeal is entirely storyline and Rusev and Lana are still very happily married. But how did it all start? Well, Rusev has spoken about how he and Lana started dating in an interview with Reel Talker.
"We were always riding together after shows, and we were always next to each other while riding with different people in cars. I felt like something was happening, but I didn't want to scare anybody. I didn't want to push her away. We kind of just took our time. Eventually, I invited her out on a date, and she started asking, 'what's your favorite color?' Next thing you know we kiss, then we move in together. Then we bought a home."
Unlike a lot of wrestlers who are forced to leave their families for long periods of time, Rusev and Lana are in a relatively unique situation where they are able to travel together, something Rusev is very pleased about.
"It's been great. It's so hard when you see some of the other boys. You got to leave your family or your wife behind because you got to go to Europe for two weeks, South America or South Africa. Here we are. We're together traveling together experiencing life on the road living our best lives.

"We're the luckiest people alive. It's a stress-free zone."
Very wholesome.