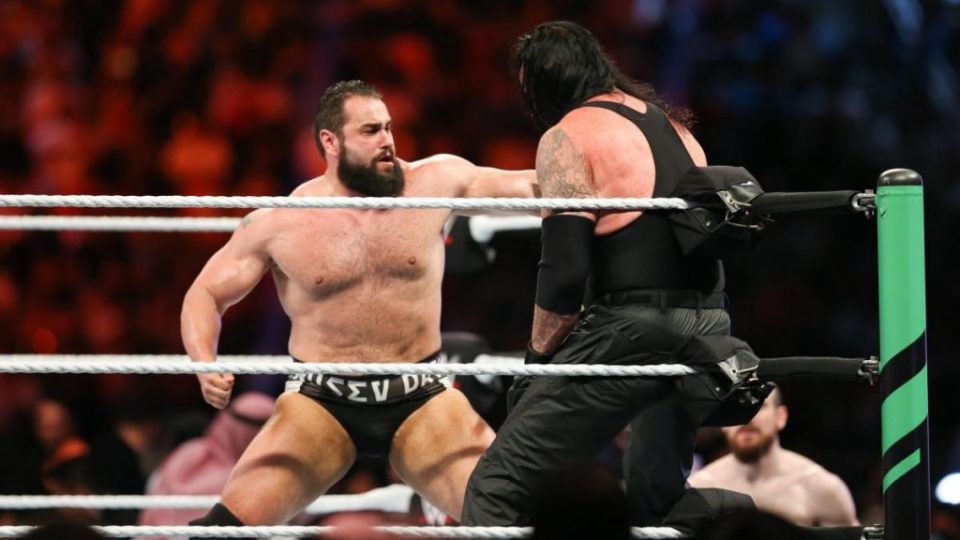 WWE held their first ever show in Saudi Arabia on April 27, 2018. Whilst the show was named "Greatest Royal Rumble", that was certainly not the strangest, nor the most random part of the show. That honour has to go to Rusev and The Undertaker, who for some reason squared off in a casket match at the event, with no prior build at all.
I would bet that most wrestling fans had forgotten that match even happened, but unsurprisingly Rusev has not. Speaking to Express UK, the former United States Champion spoke about what it was like to step into the ring with a legend like Taker.
"It was fine, it was fun working with him. It's not like I have a checklist, but I got to work with him and Hunter and Hogan and few people who I watched growing up and always been a big fan of obviously all of them. And Taker is such a special character and he's been here for like 30 years or whatnot."
Rusev said he was a "big fan" of Taker, and it appears that the "Deadman" is certainly fond of Rusev too. The former NXT star revealed that after the match, Undertaker told him he was "very good":
"He's a legend, he's an icon so getting to work with him and talk to him afterwards and pick his brains it was a great opportunity for me. He told me that I'm really good. I'm not even messing around, he told me I'm really good."
It was revealed this week that during WWE's third visit to Saudi Arabia in June 2019, The Undertaker will be facing WWE Hall of Famer Goldberg in a match people wanted to see in 1999, but certainly not 2019…
This comes after Rusev revealed in the same interview that 99.9% of the WWE roster feels overlooked by Vince McMahon.
Thanks to WrestleZone for the transcription.