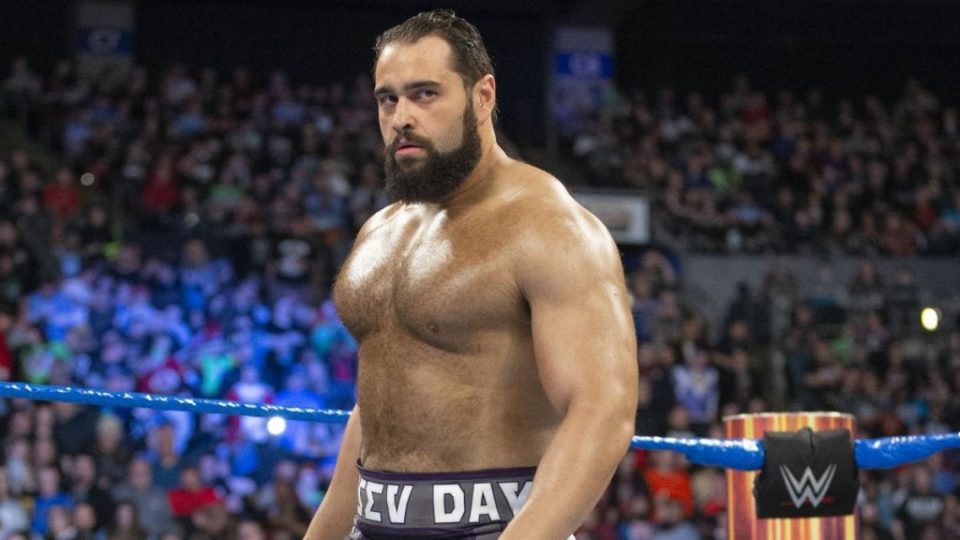 On Monday's episode of Raw, Charlotte Flair faced Lacey Evans in one of the strangest matches of the year.
Evans and Flair spent the first half of the match trying to present what they were doing as a quasi-shoot before reverted to traditional pro wrestling after a commercial break.
Unfortunately the second part of the match was badly executed, featuring several botched spots and whiffed moves.
Fans were quick to criticise the bout and now rarely-seen WWE star Rusev has seemingly jumped on the bandwagon, trolling the match on Twitter:
Can't wait for Lacy vs Charlotte rematch. #raw

— Miro (@ToBeMiro) June 4, 2019
When a fan commented that they also hated the match, Rusev was quick to point out that he never said he hated it, he just wanted to see them wrestle again.
He then added, "Both women worked hard, my man".
When another fan in defending Charlotte and Lacey pointed out: "At least they're getting TV time, where as no one even remembers you work for the company", Rusev was quick to respond with a jibe at WWE management:
You must be working for the office https://t.co/x0ZHLkp0H9

— Miro (@ToBeMiro) June 4, 2019
Is Rusev trying to get fired (again) or is he just having fun in his role as WWE's resident troll?